You can Save as a local file in your cloud account.

1. Open your file and tap the Edit button.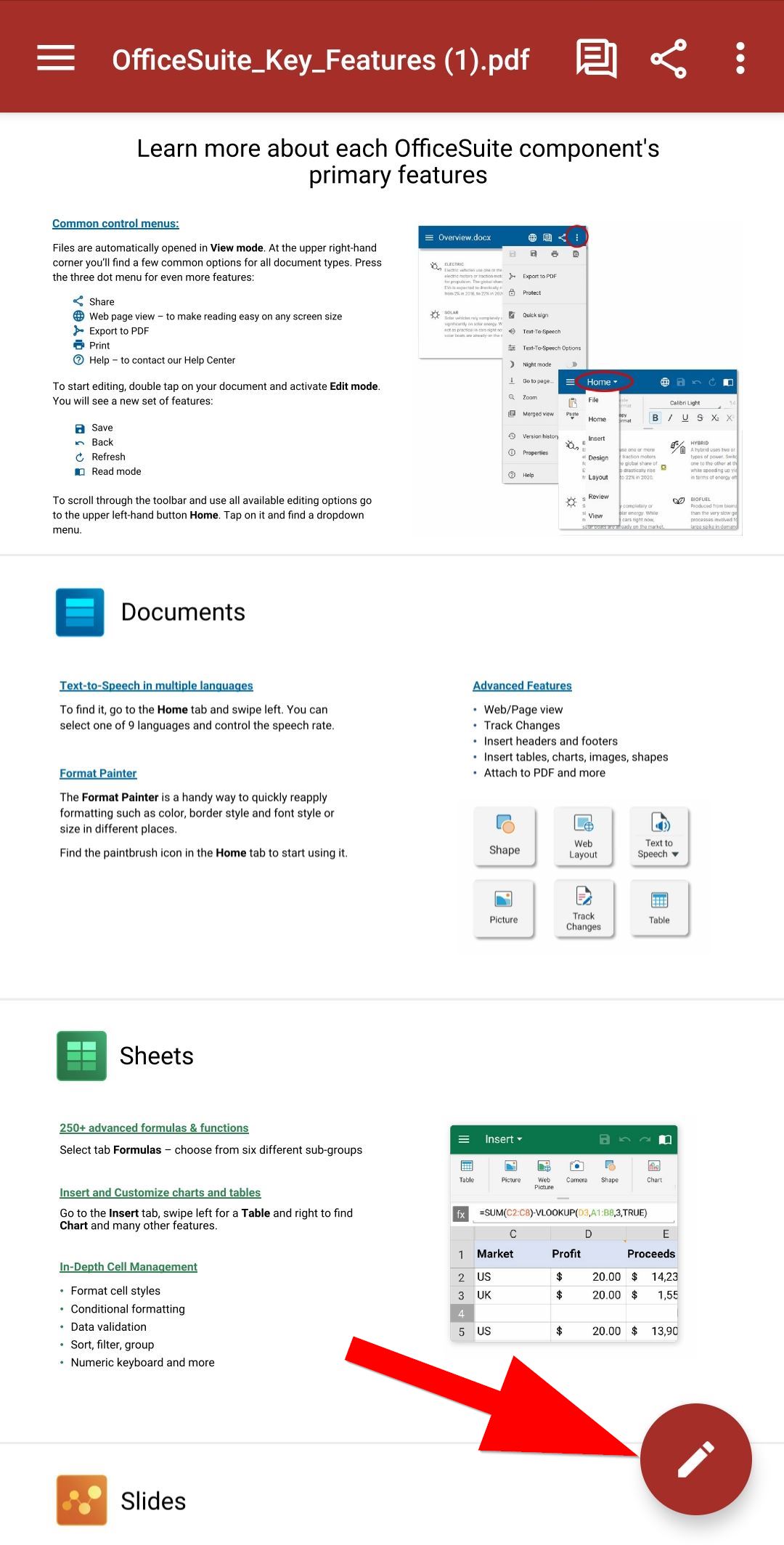 2. Switch to the File tab.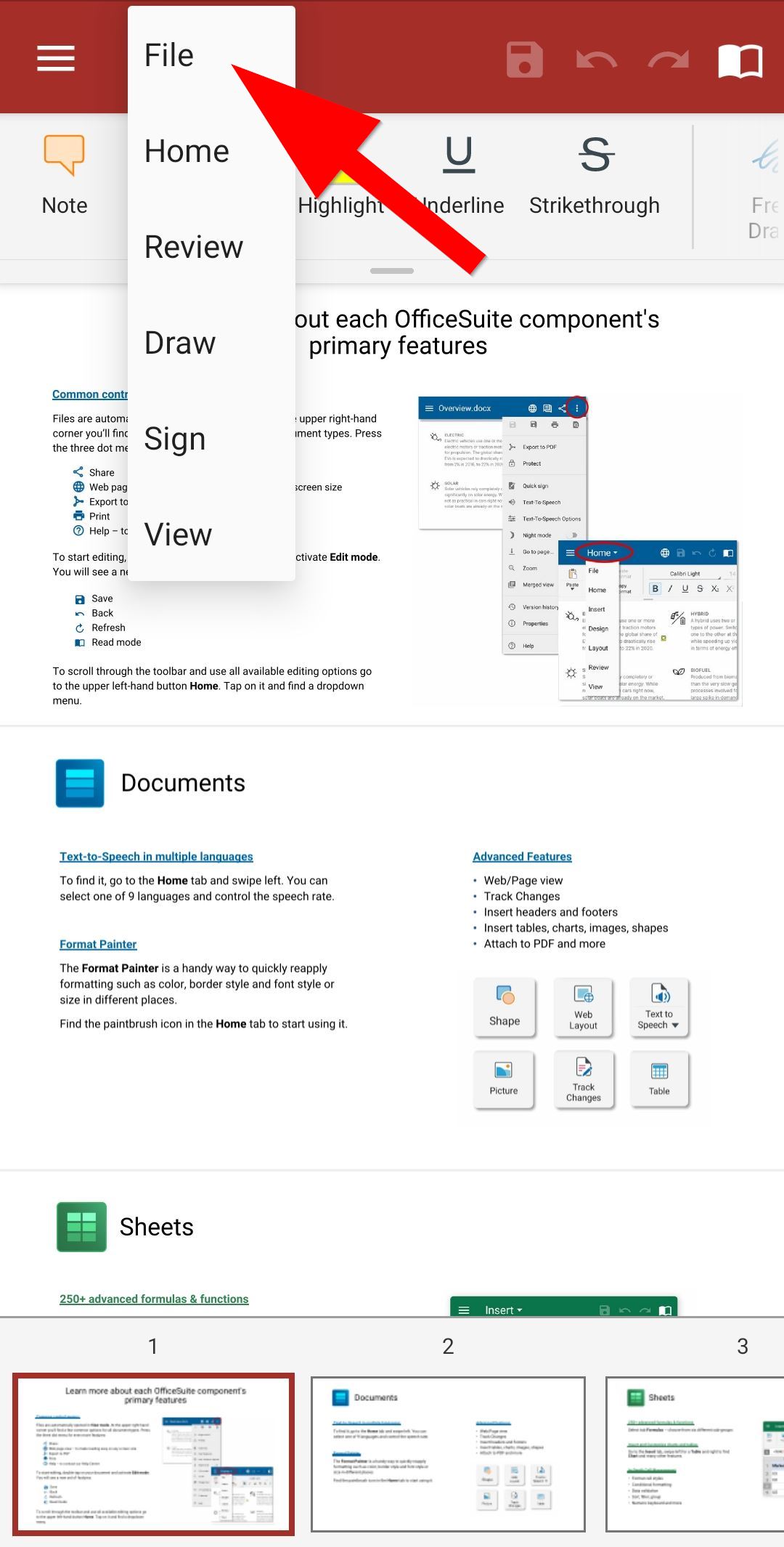 3. Tap Save as.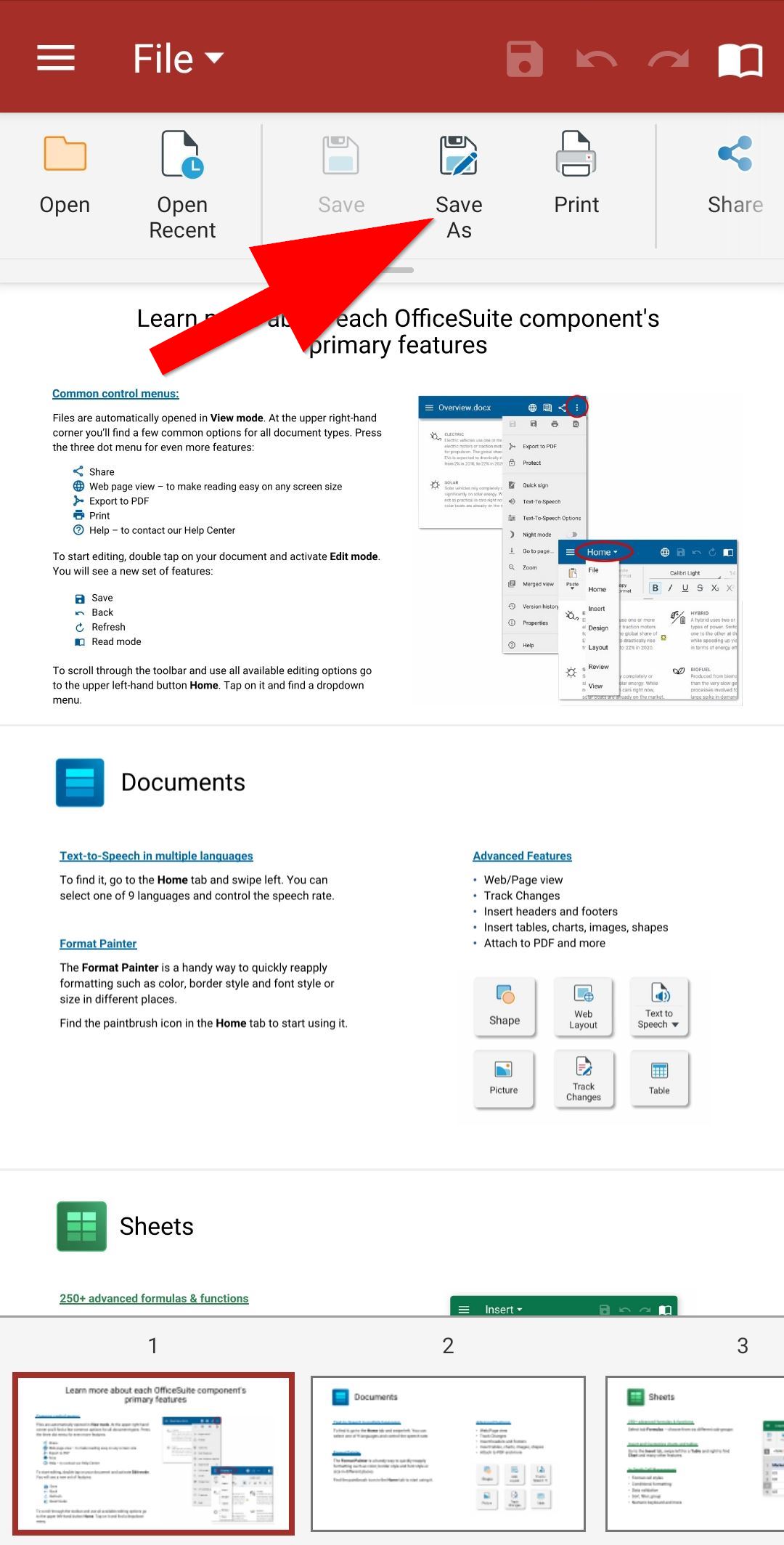 4. Tap the MobiDrive cloud icon and confirm with Save.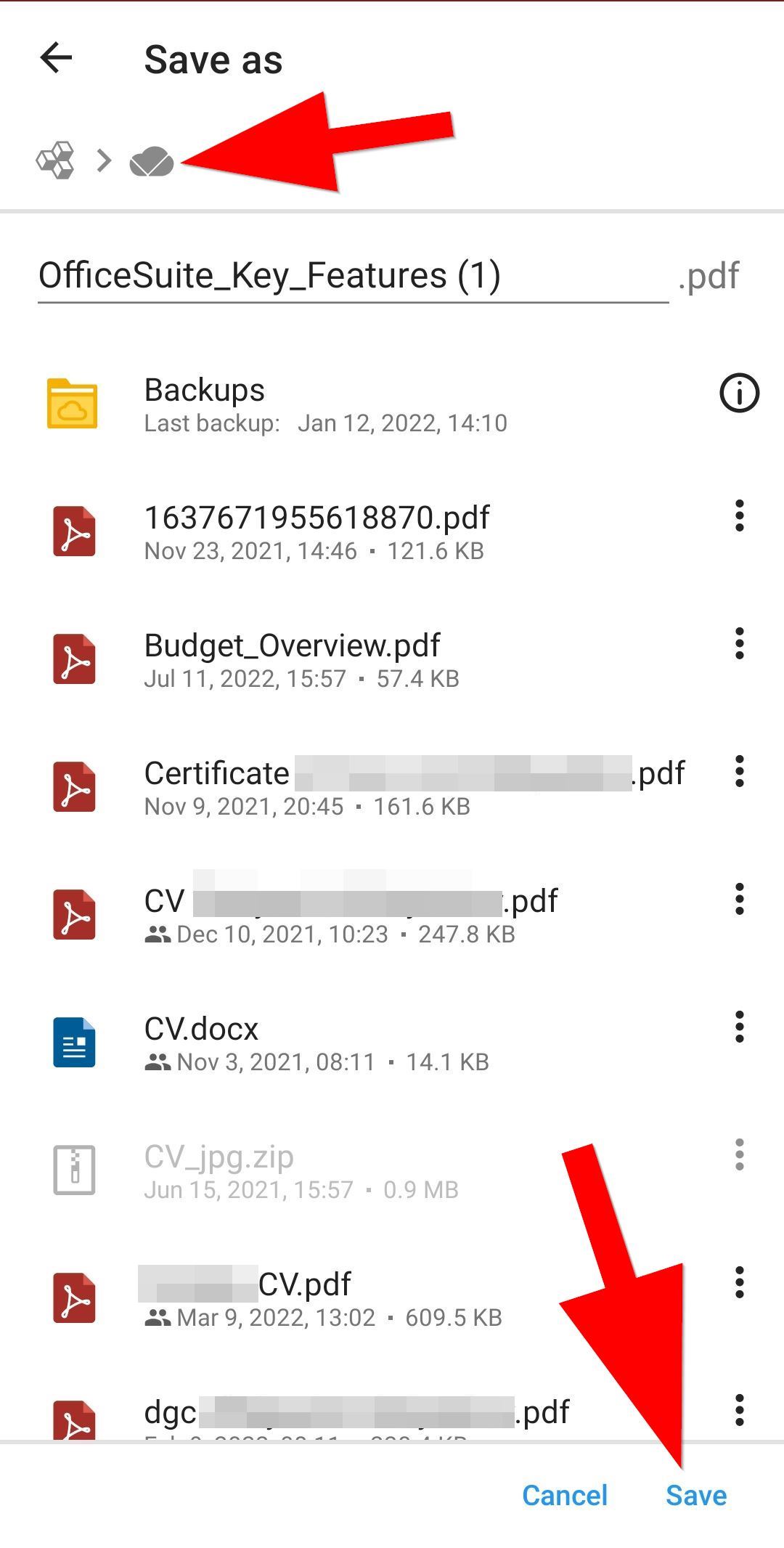 You can upload multiple files to a cloud

1. Locate your files with File Commander (e.g. Internal storage > Documents).
2. Tap and hold on the selected file until a tick mark appears. Then select other files by tapping on them.
3. Use the Delete or Cut icons, or tap the menu for Copy, Move, and other options.
4. Browse to your cloud account to 'Paste' (top of the screen) or confirm the transfer by tapping the OK button at the bottom of the screen.