Select your platform below to learn how to activate or transfer OfficeSuite Business.
Activate OfficeSuite Business on Windows
When you start an OfficeSuite App that's not activated, you'll be prompted to sign in to OfficeSuite. Be sure to sign in using the MobiSystems Master account, that you used to buy or subscribe to OfficeSuite,
Follow the link to download OfficeSuite
Start an OfficeSuite App (e.g. Documents or Sheets)
Skip the trial offer
Click File
Choose Account
Sign in to your MobiSystems Master or

member/ seat

account
Important: You can view and manage license, files, and active devices on the Dashboard
On the dashboard, click the subscription product,
Click Manage seats, click Add account
Add an email
Your activation is finished when you see the phrase, "Great! You have successfully logged in with your account. You may now close this window."
Transfer OfficeSuite Business on Android
To transfer your OfficeSuite Business license on your Android device,
Download OfficeSuite from Google Play or Amazon Appstore.
In the navigation drawer, tap Sign in to your MobiSystems Master or

member/ seat account

.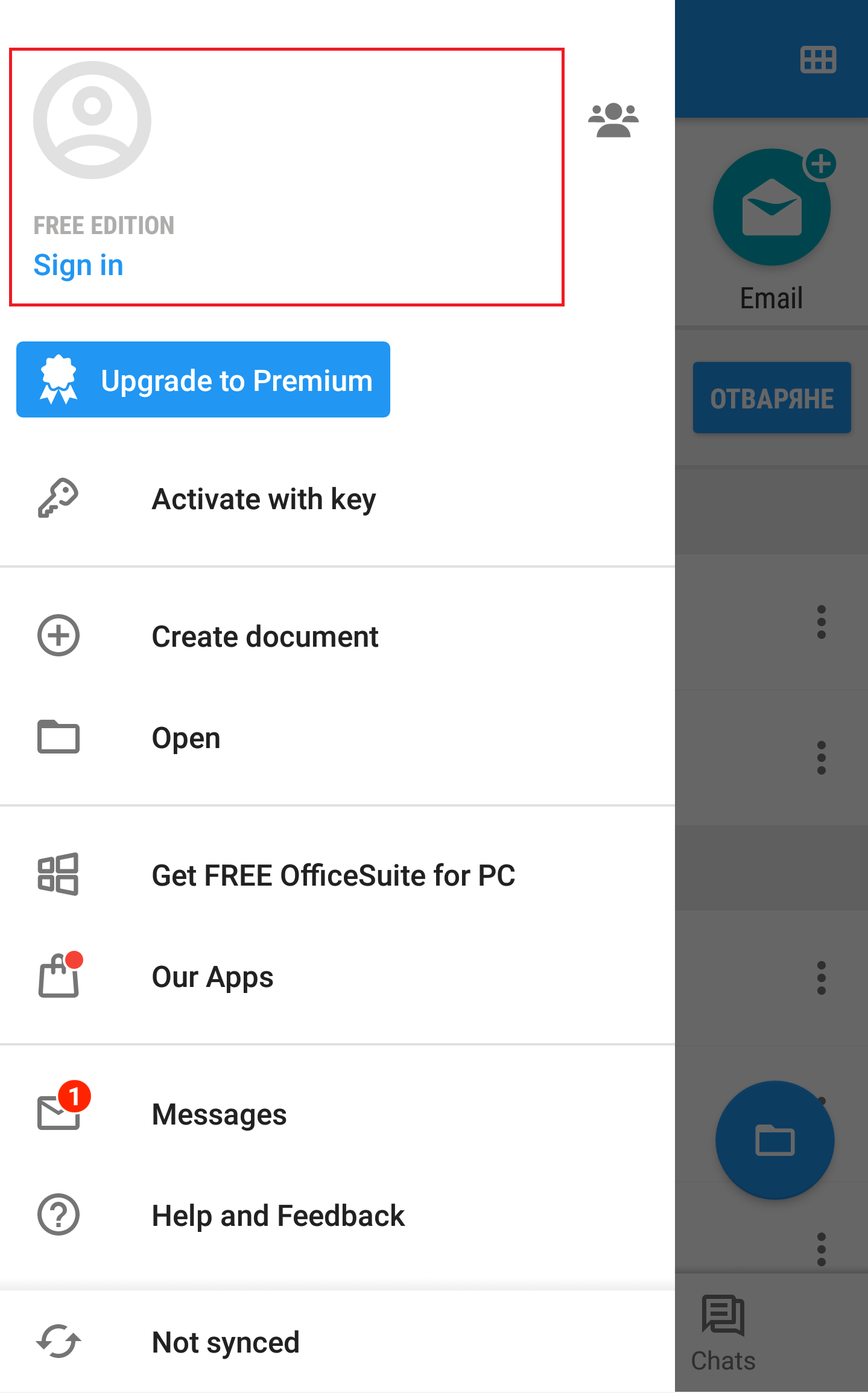 Important: You can view and manage license, files, and active devices on the Dashboard
On the dashboard, click the subscription product,
Click Manage seats, click Add account
Add an email
Transfer OfficeSuite Business on iOS
To transfer your OfficeSuite Business license on your iOS device,
Download OfficeSuite from the Apple Store
Open OfficeSuite.
Tap Account
Sign into your MobiSystems Master or

member/ seat account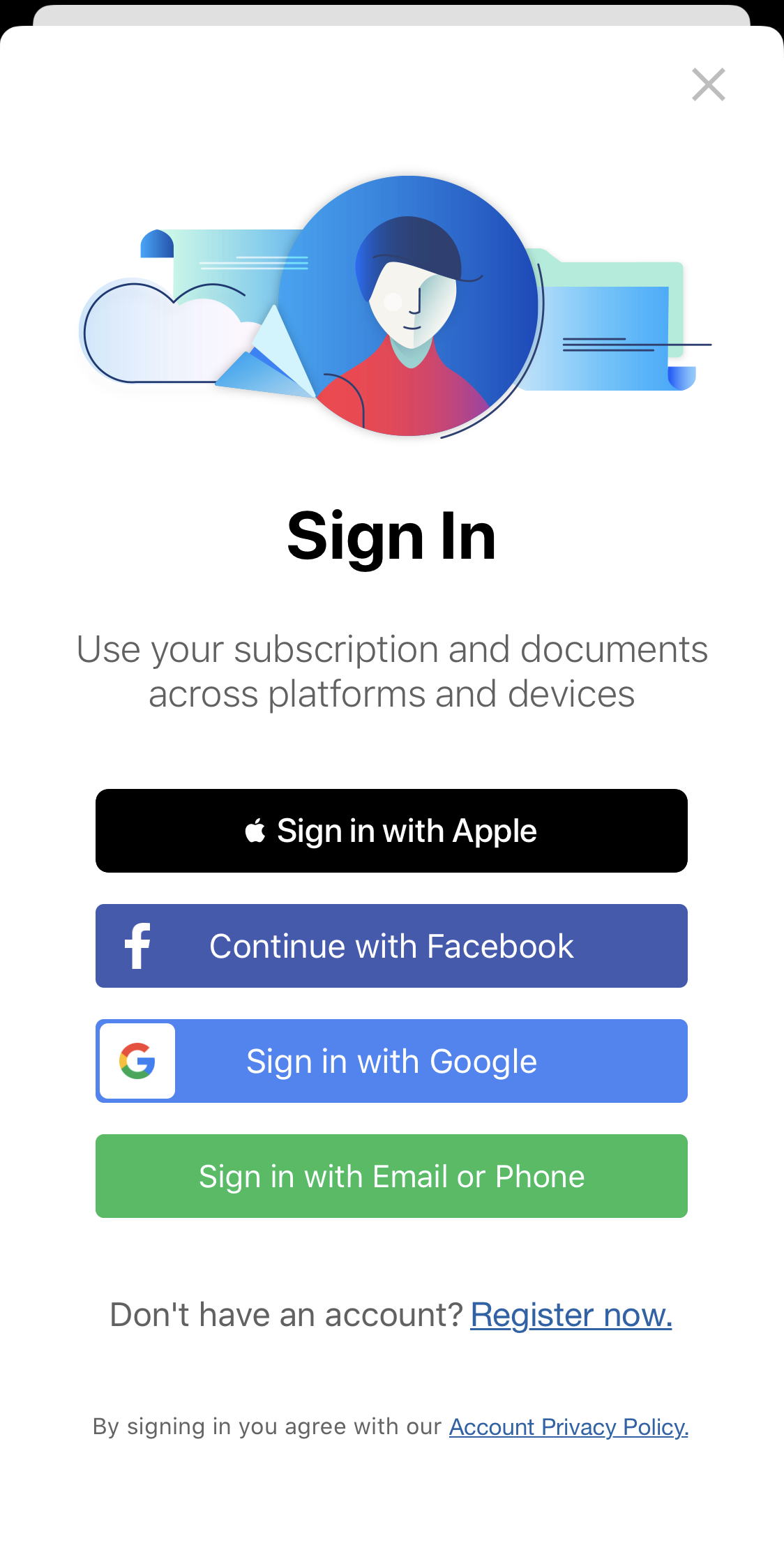 Important: You can view and manage license, files, and active devices on the Dashboard
On the dashboard, click the subscription product,
Click Manage seats, click Add account
Add an email