Create a MobiSystems account,
Linking your OfficeSuite license with an account allows you to use your license and documents across devices and, if applicable, across platforms.

You can sign up through OfficeSuite for mobile or Windows PC,
or on our website.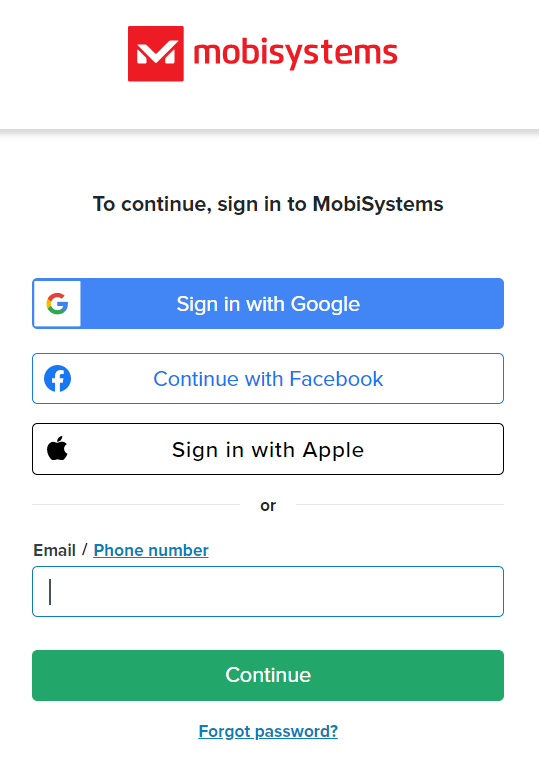 Sign in methods:

Email
Be sure to sign up and create an account with a valid email address that you have access to. This email address or phone number will be the username you log in with.

Make sure you verify your account by following the link in the confirmation email we send.


Other ways to sign up
You can use your Facebook account, Google account, or Apple ID. It is a secure, quick, and easy way to sign up, and you will not have to remember your personal OfficeSuite password.
Add a new e-mail address to your MobiSystems account,
1. Click here to enter your MobiSystems account.


2. Click Edit account.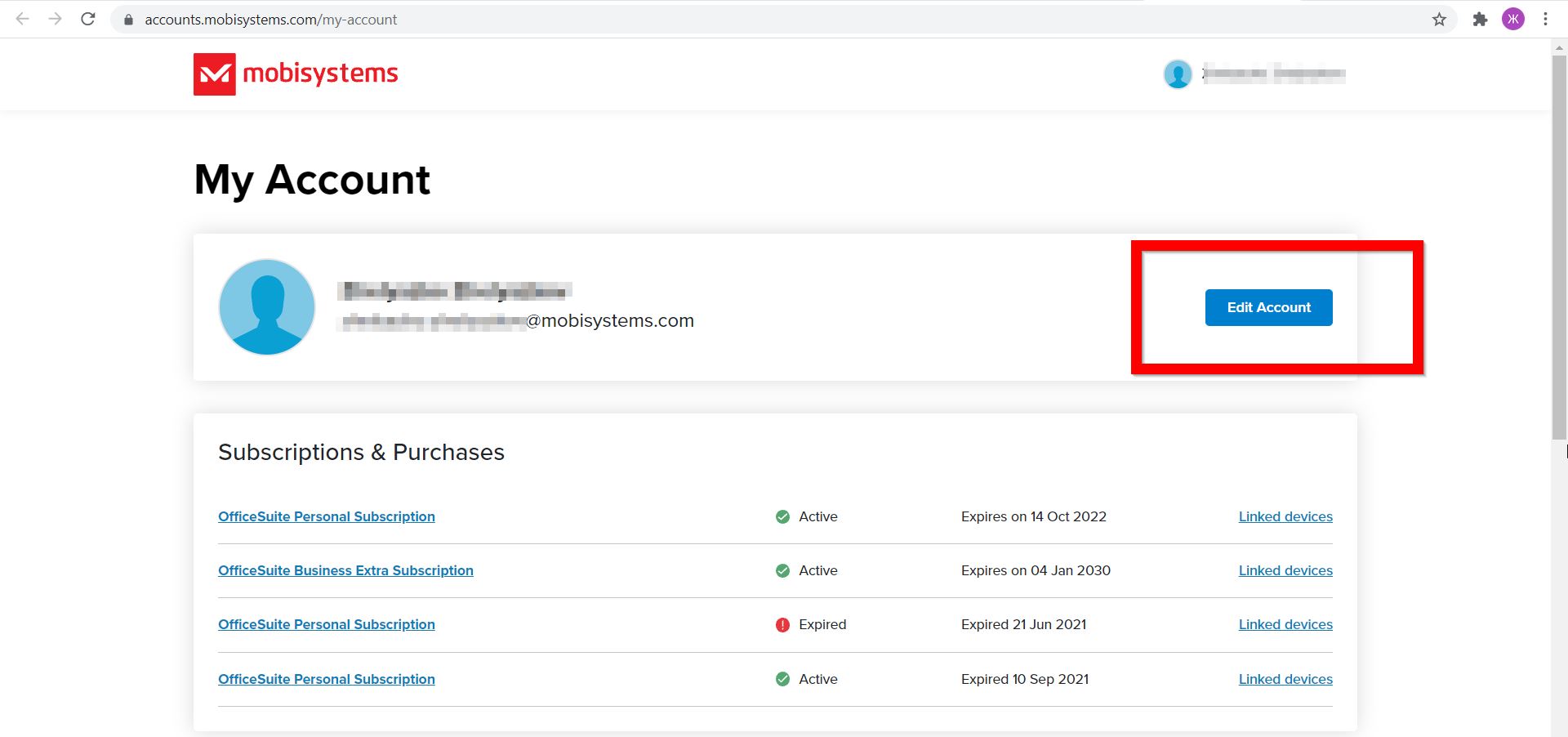 3. Click Add email.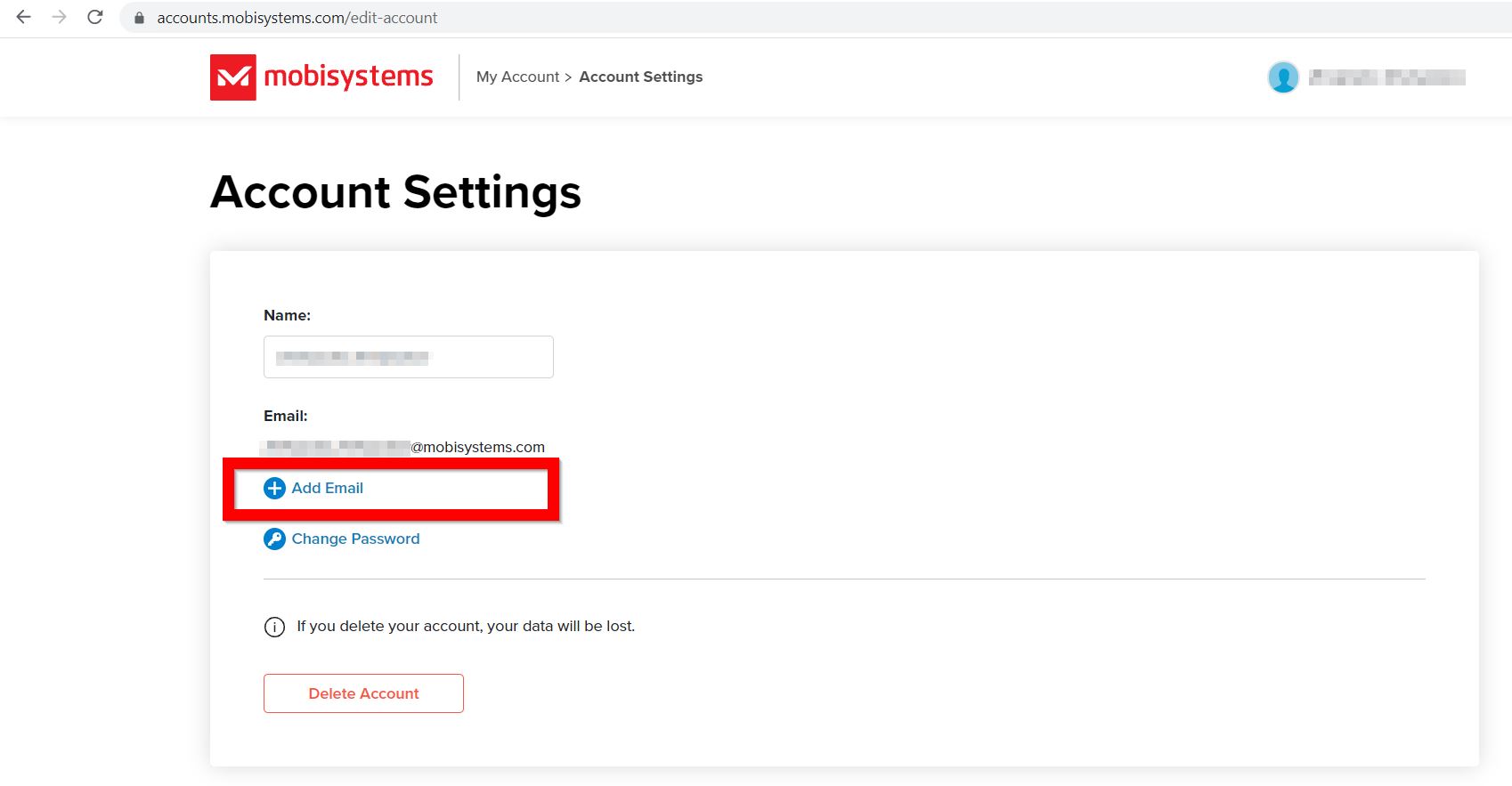 4. Type the email you want to add and confirm with Save.