Add or remove extra space before or after a paragraph in Documents for Android
1. Open your Documents file.

2. On the Home tab, slide left and select the Line Spacing option.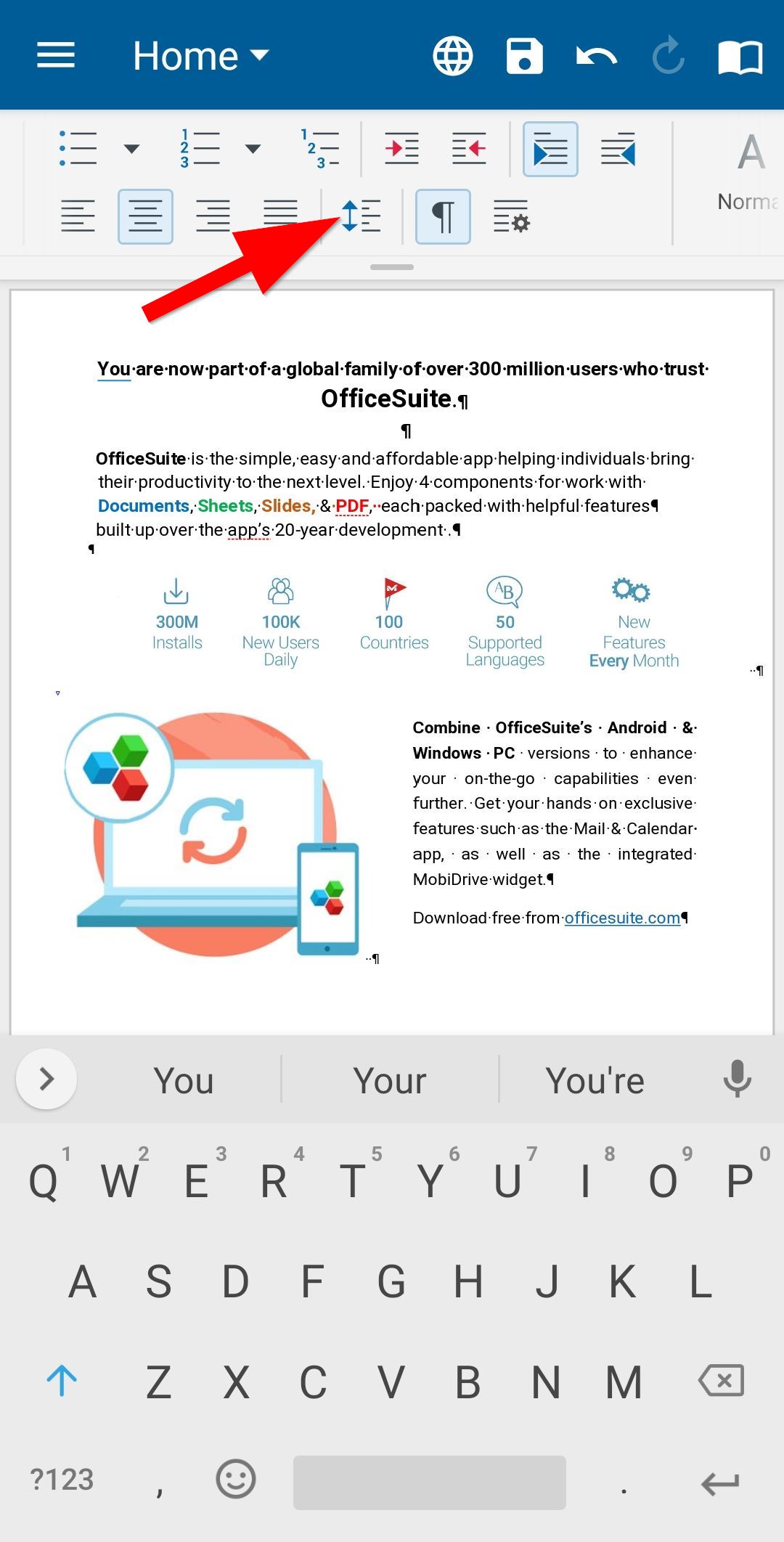 3. Choose the line spacing values, or slide down to select the Add or Remove space after paragraph options.