Setting a default font in Documents for iOS
You can customize your Documents font style and set a preferred default font.

1. Open a Documents file on your device.

2. On Home Tab, select the Format Font icon.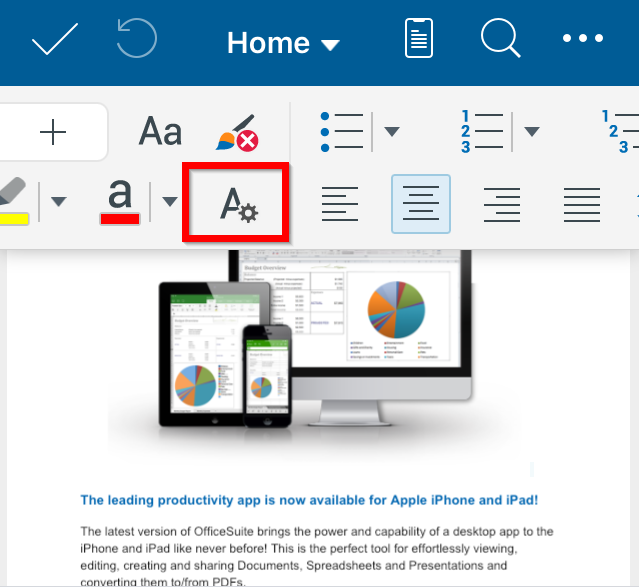 3. Slide upwards to see all the Format Font menu options.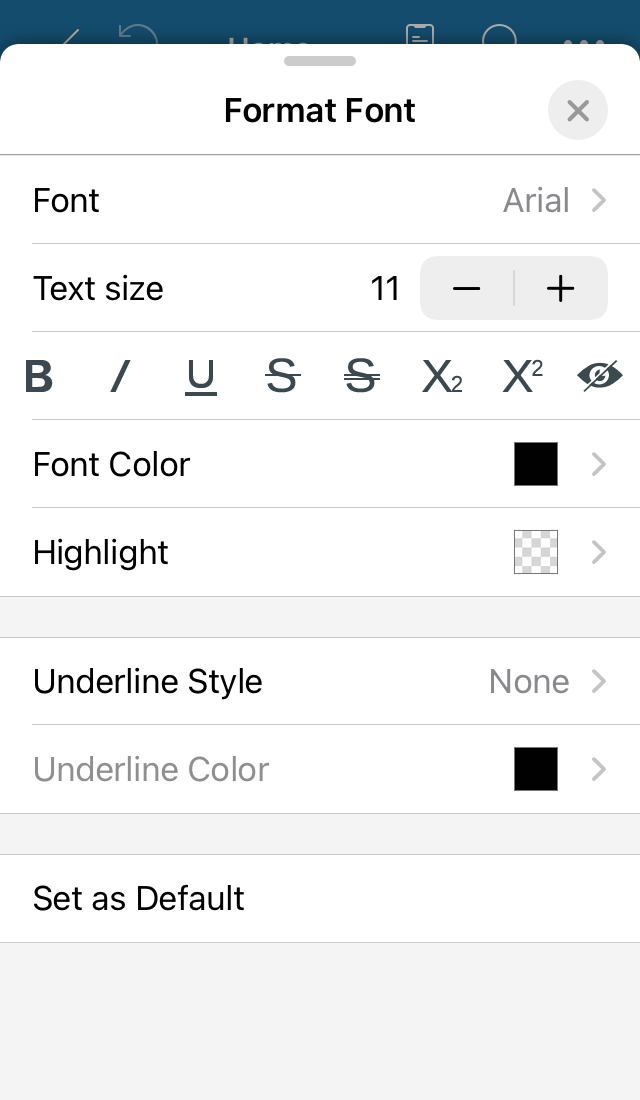 4. Choose the font type, font size, etc.

5. To save your font changes and use them as default font, tap Set as Default.