Customize rows and columns size in Sheets Android
You can customize your Sheets' columns and rows size.

1. Open your Sheets file and double-tap in the document to activate the tabs dropdown. Tap the tabs dropdown.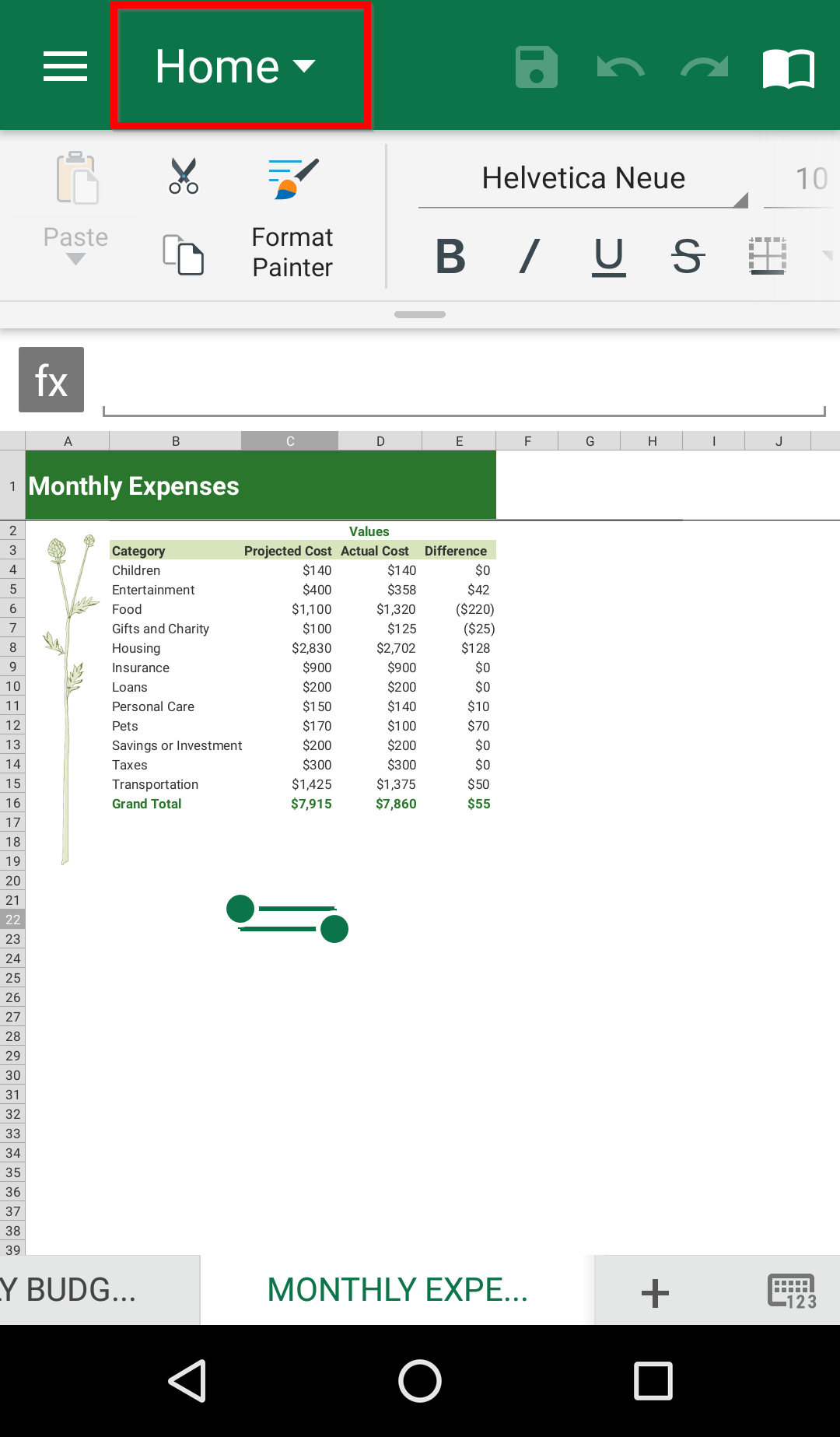 2. Select Format.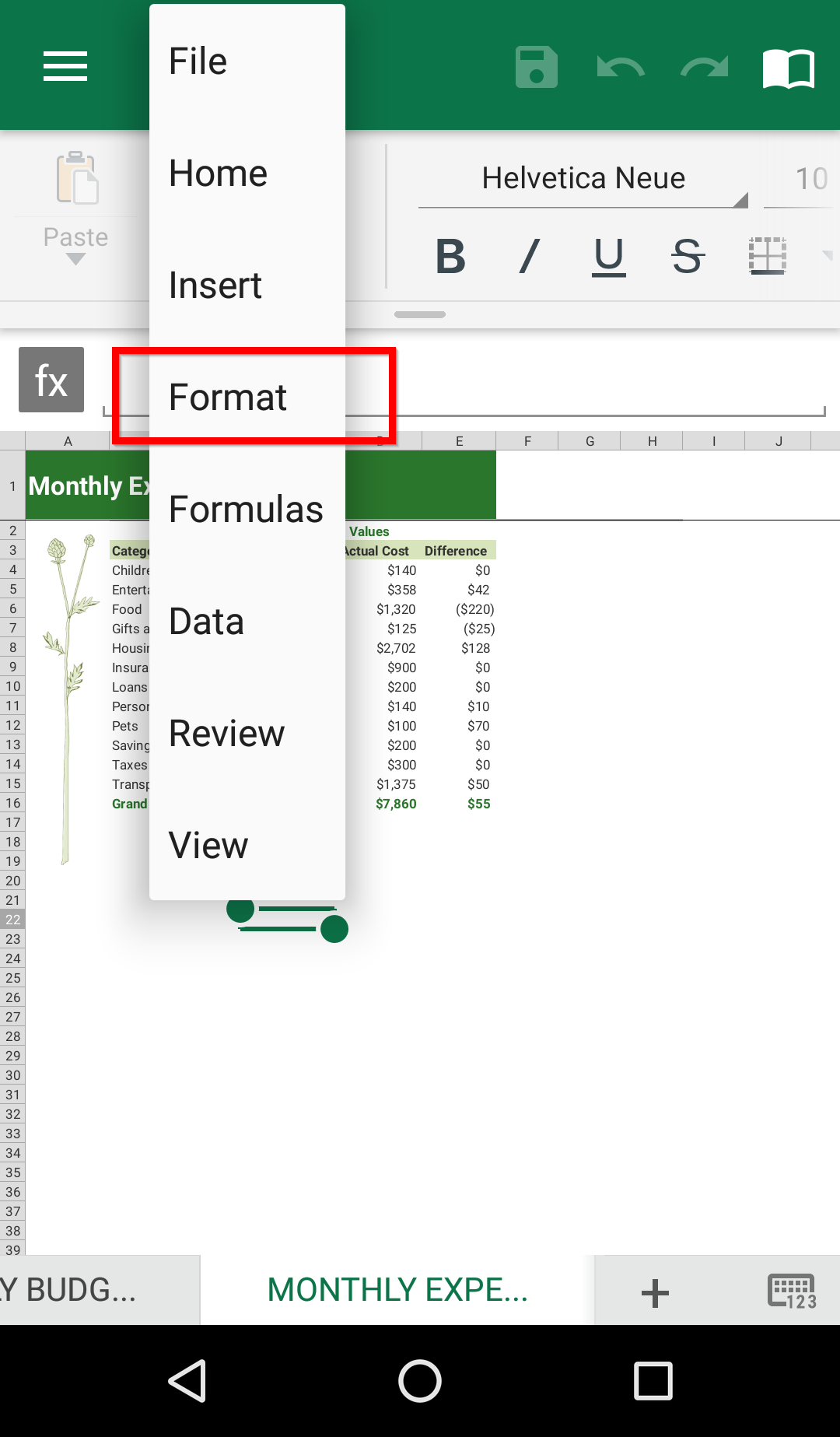 3. Tap Cell Size.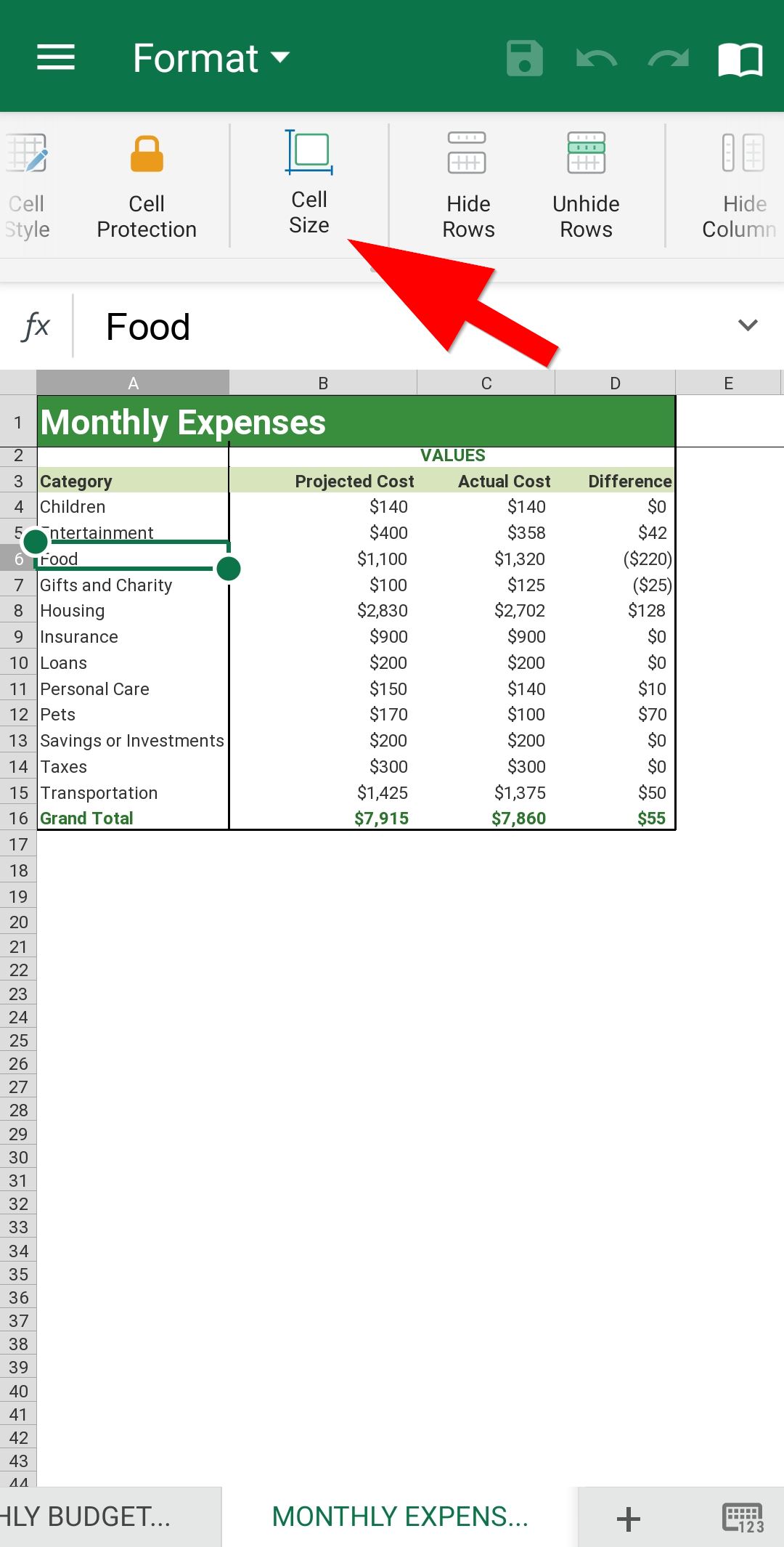 4. In the expandable bottom sheet, enter the values or adjust them automatically with the Auto-Fit buttons.