You can use the Address Book on the ribbon, or search while composing a new message or event.





To search the Address Book
Click Address Book on the OfficeSuite Mail ribbon.

If you have more than one account added to OfficeSuite, you can narrow your search to a specific Address Book. Define the search scope by clicking the default All Contacts.


Start typing in the Search field. As you type, OfficeSuite Mail will continually refine your search results.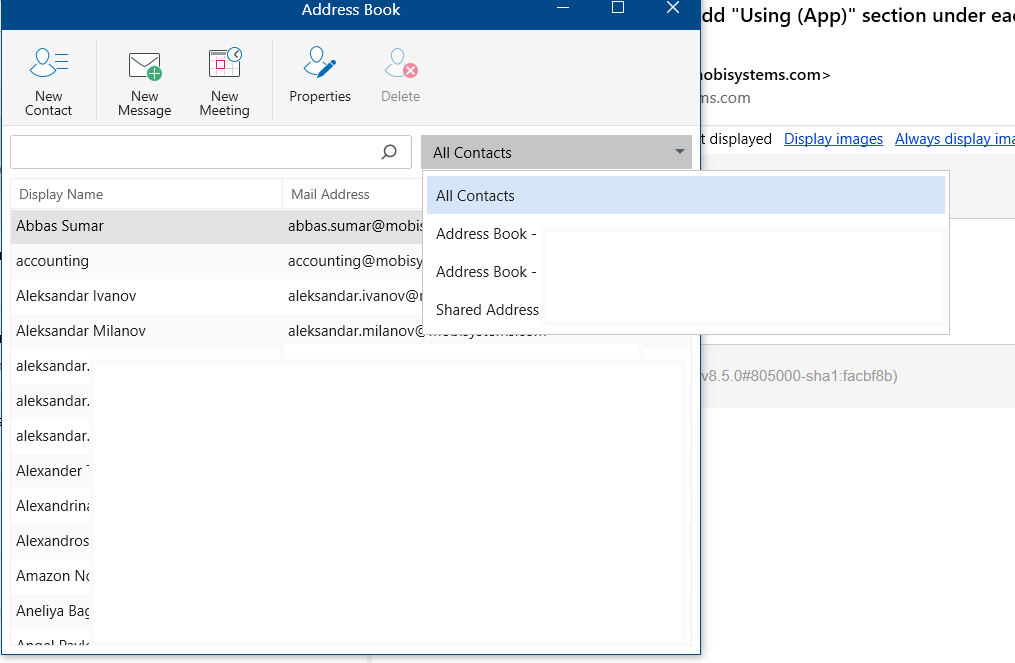 Search for a contact while composing a new message
When you select the To, Cc, or Bcc buttons in a new message, OfficeSuite Mail will display contact suggestions from the available Address books. As you type, you will see an alphabetized list of contacts, sorted by name.