Clear existing header and footer in Sheets Windows
1. Open your worksheet where you have entered header and footer.


2. Tap Insert.


3. Select Header & Footer.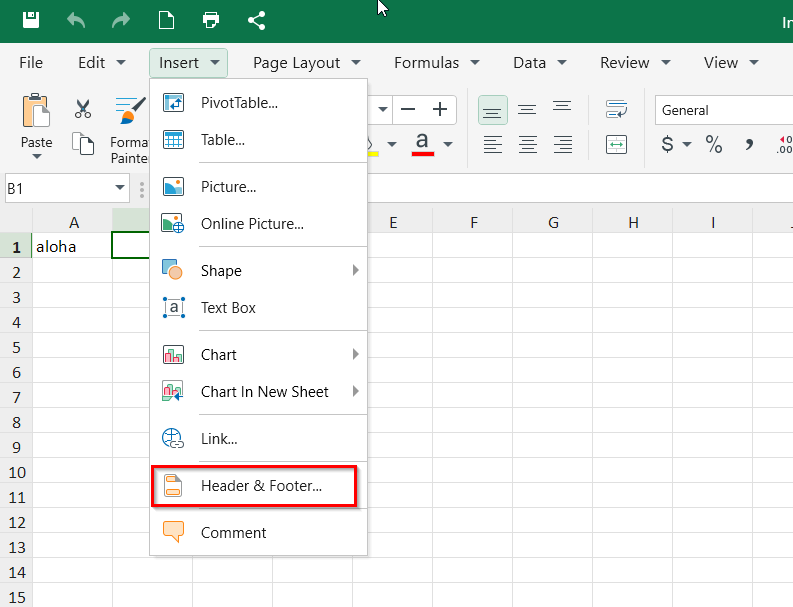 4. Manually delete all inserted headers, footers, plus any additional info, if any. On a Header and Footer dropdowns, select (none).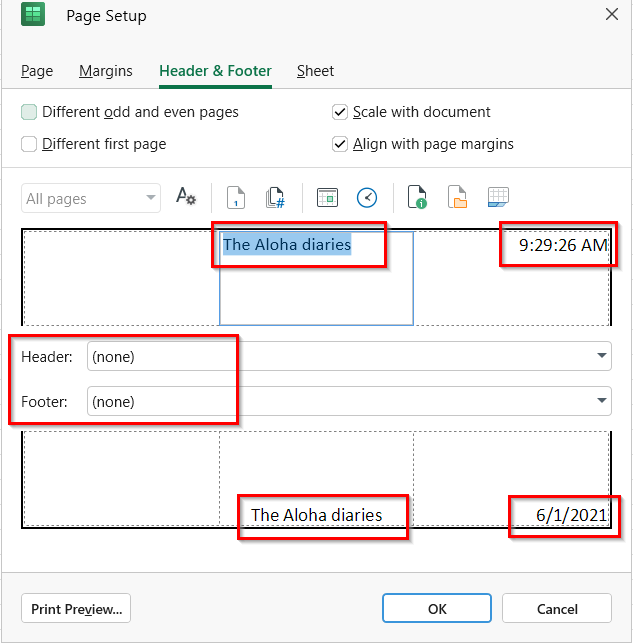 5. Click OK.