Insert picture or online picture in Sheets Windows
1. Open your Sheets file and click Insert.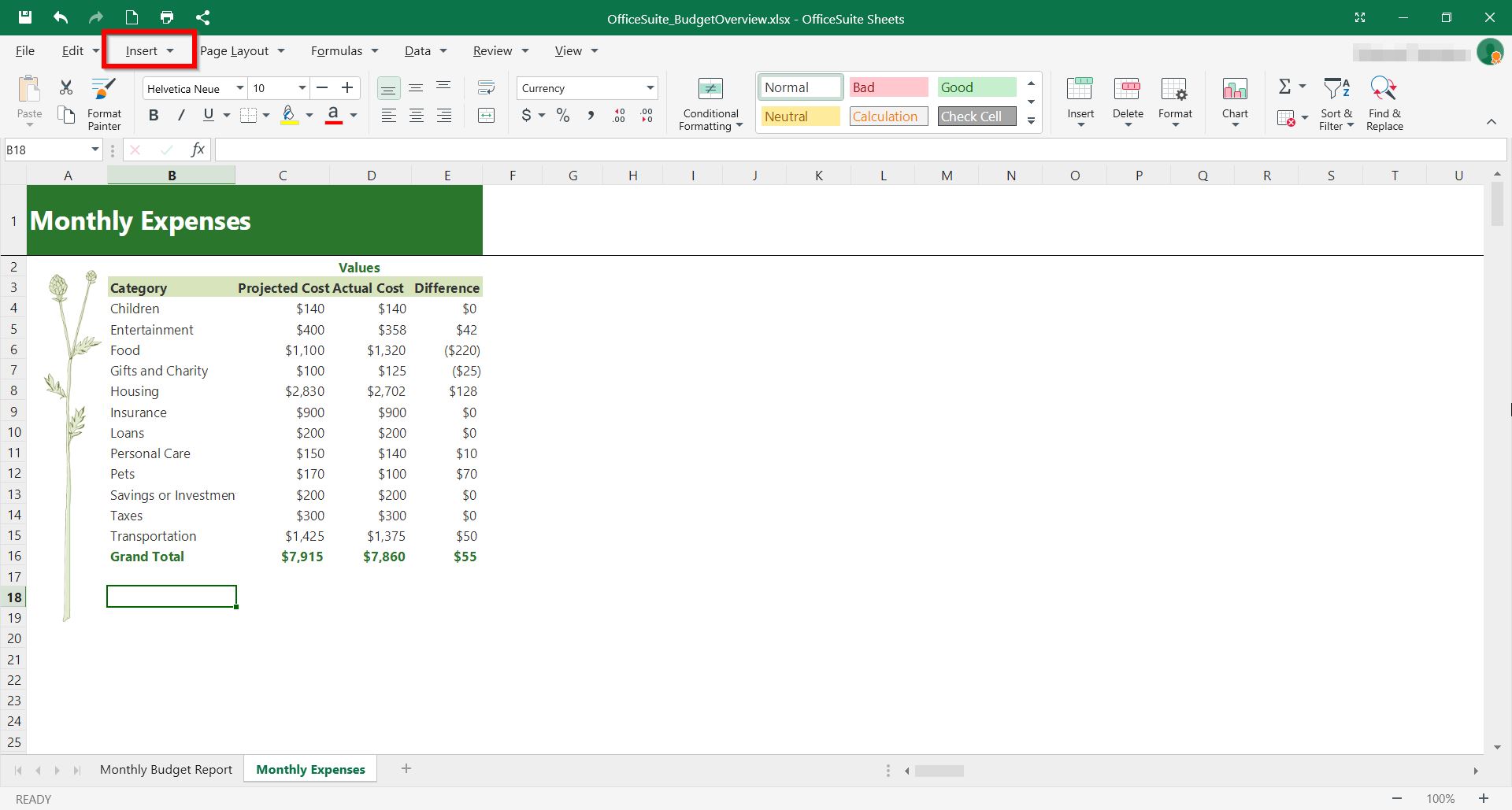 Insert a picture.

1. Click Picture.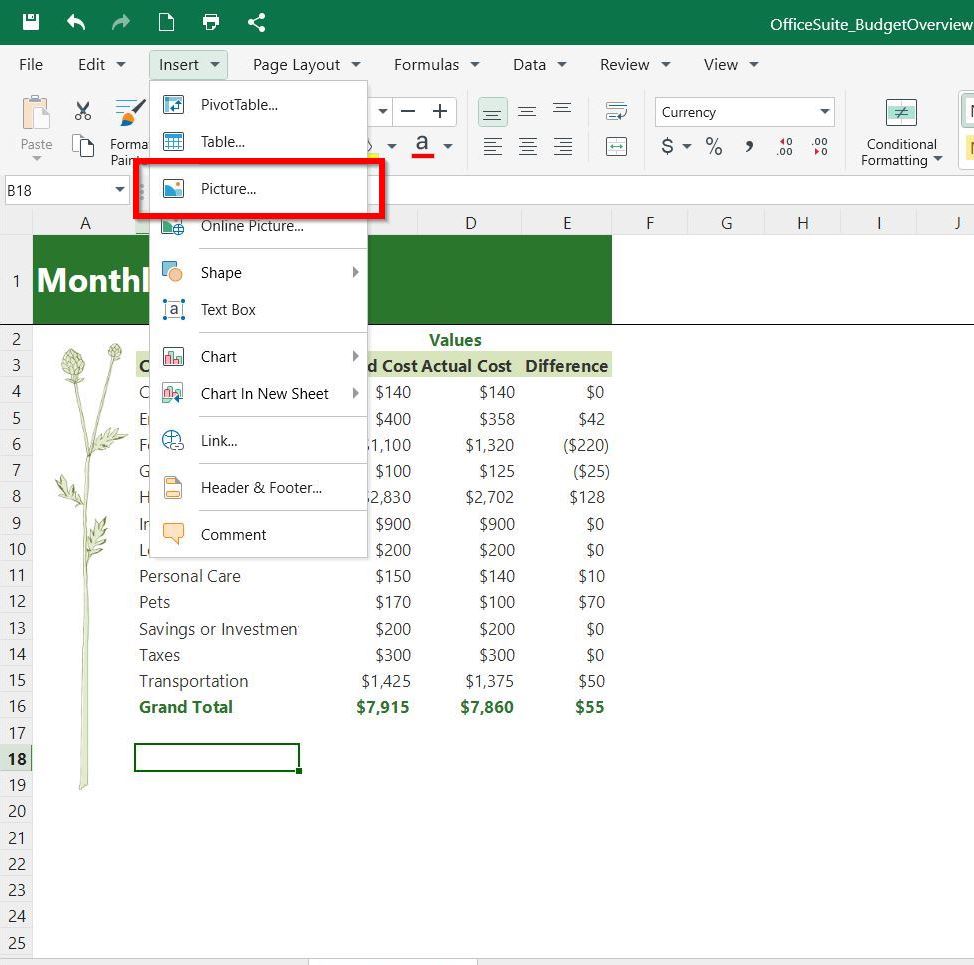 2. Type the name of the picture or find it in your device folders. Click Open.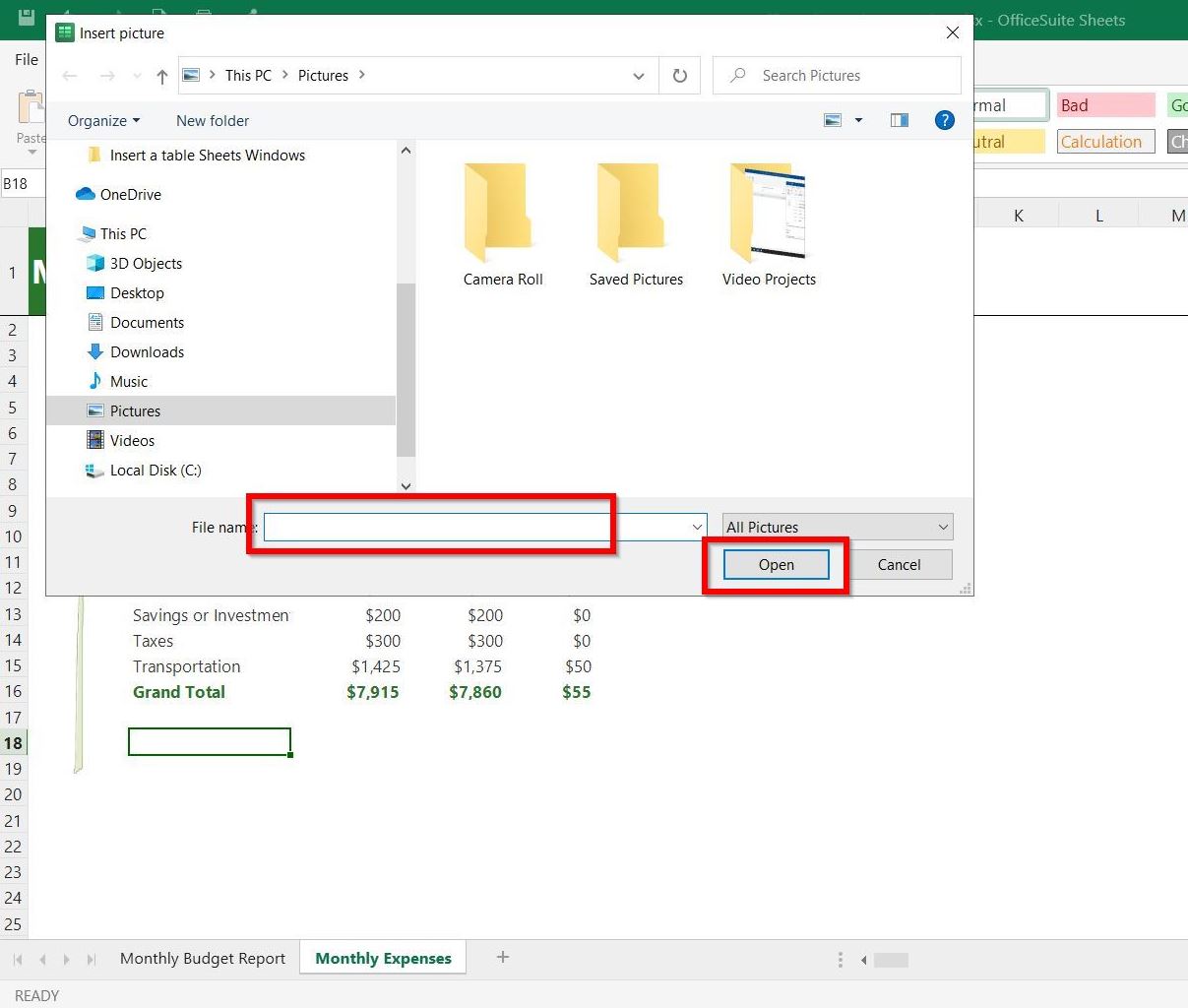 Insert an online picture.

1. Click Online Picture.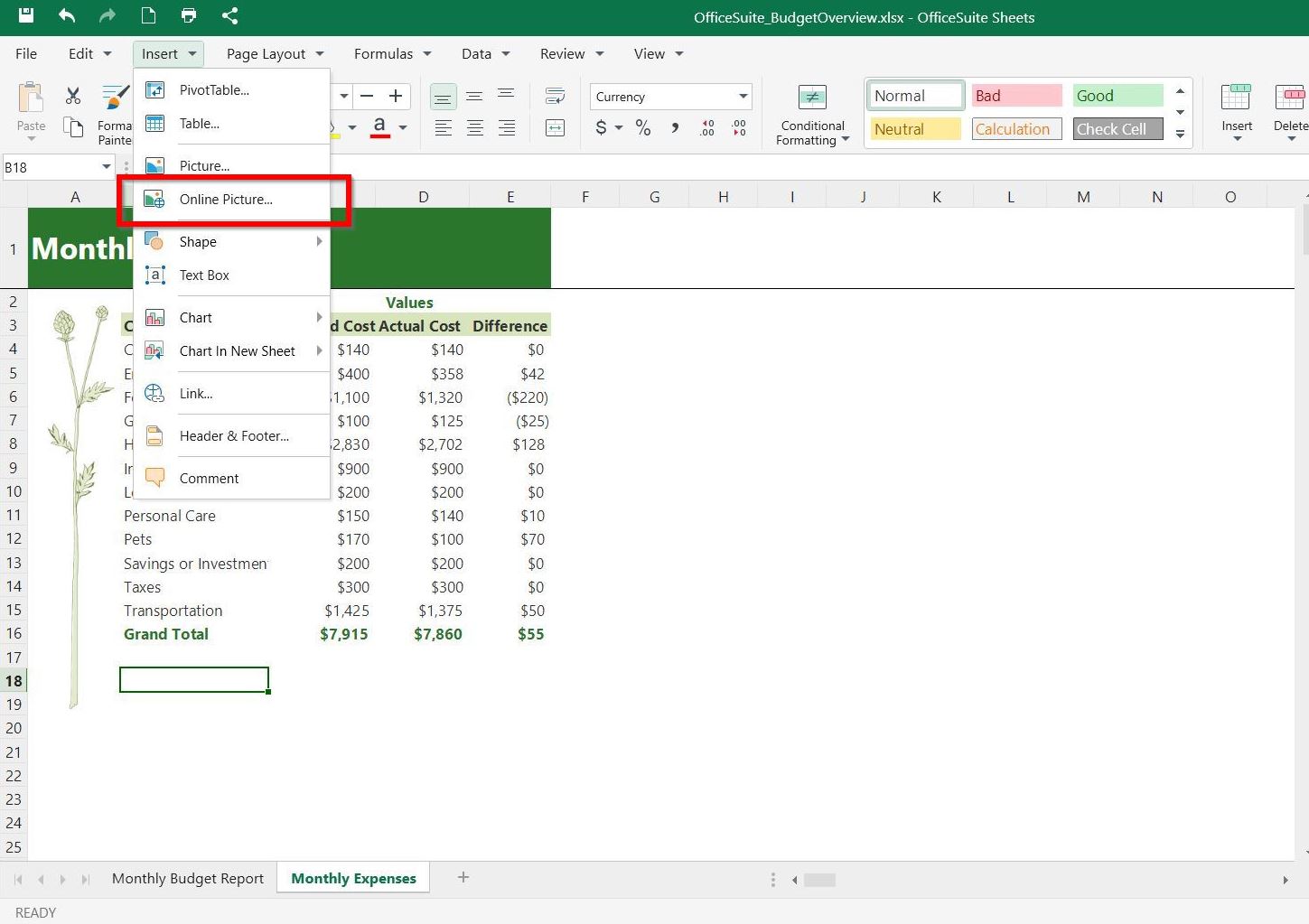 2. Type keyword(s) to find a picture on the web.
*You can specify your search, using the given options: Size; Color; Usage Rights; Time.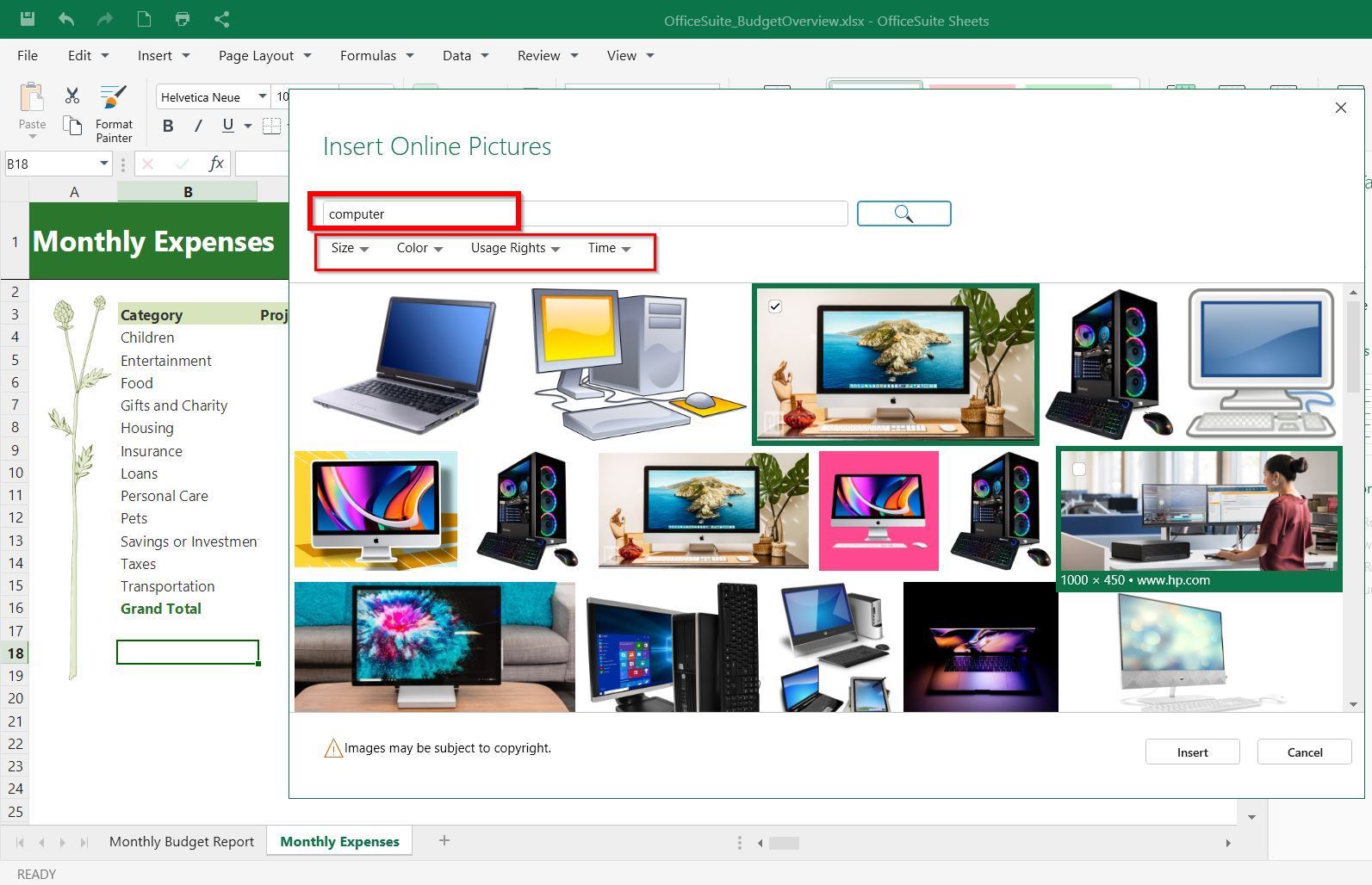 3. Click the search button.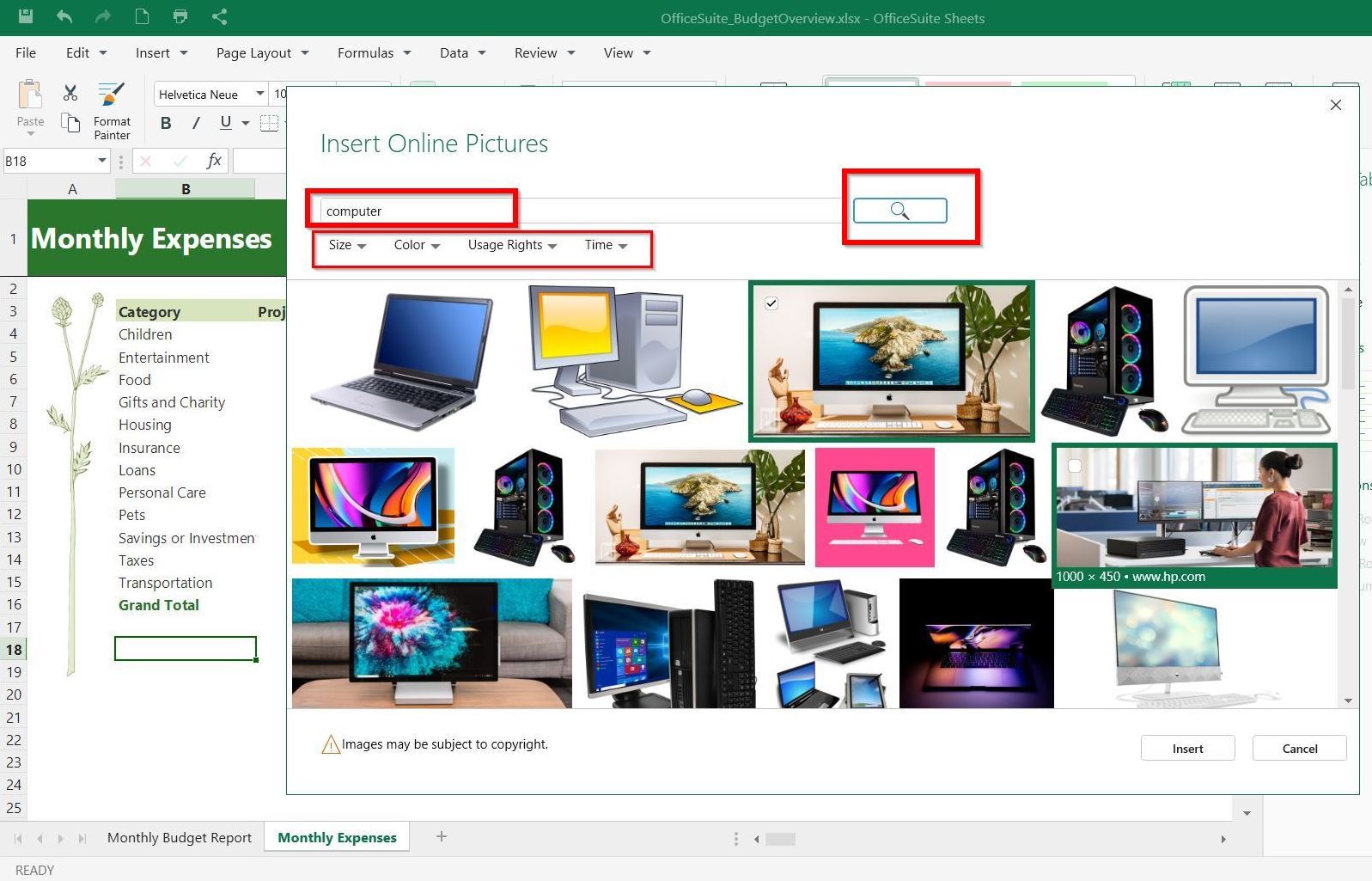 4. Click on one of the offered online pictures and confirm with Insert.