You can remove a meeting from your OfficeSuite Mail calendar when the meeting is not necessary and you want to let the meeting attendees know the meeting is cancelled.
On the Calendar tab, double-click the meeting to open it.
Note that you can cancel one or all meetings that are part of a recurring series.

On the ribbon, click Cancel meeting.
Click Send Cancellation.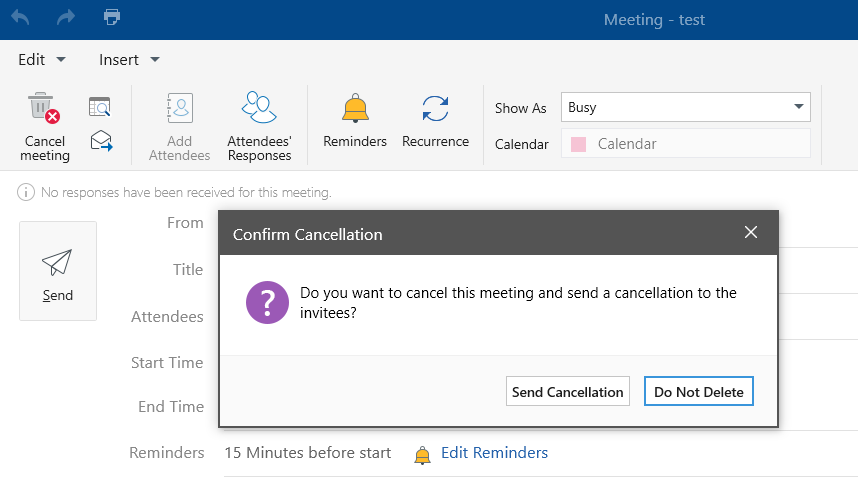 The meeting, including any notes and attachments, will be deleted.