Insert a picture / a camera picture in Sheets iOS
1. Open your Sheets file and tap the Tabs dropdown.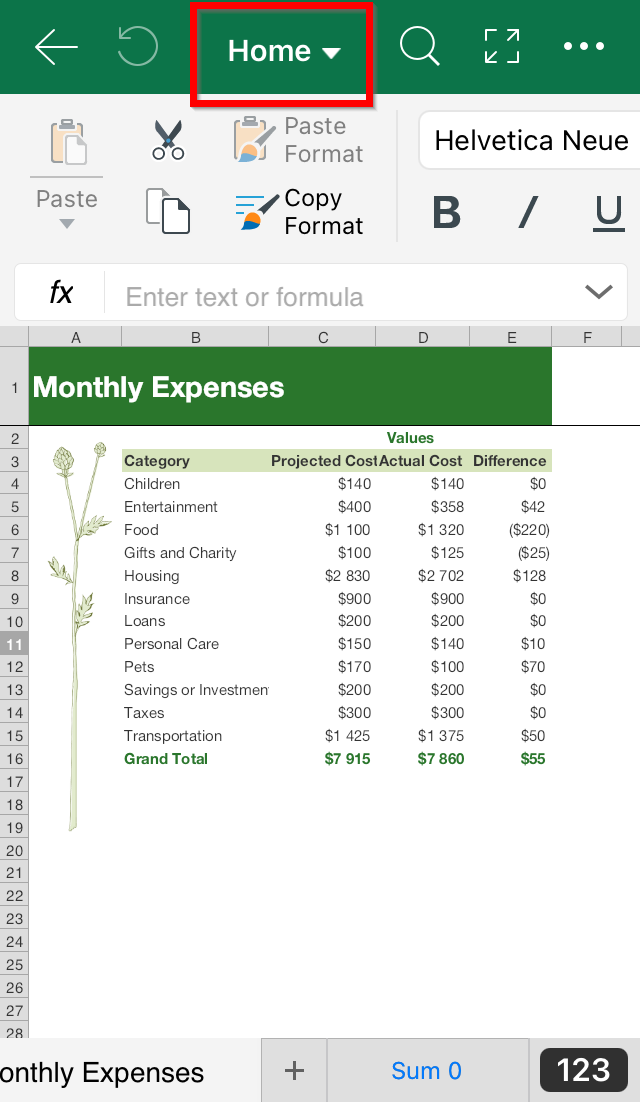 2. Tap Insert.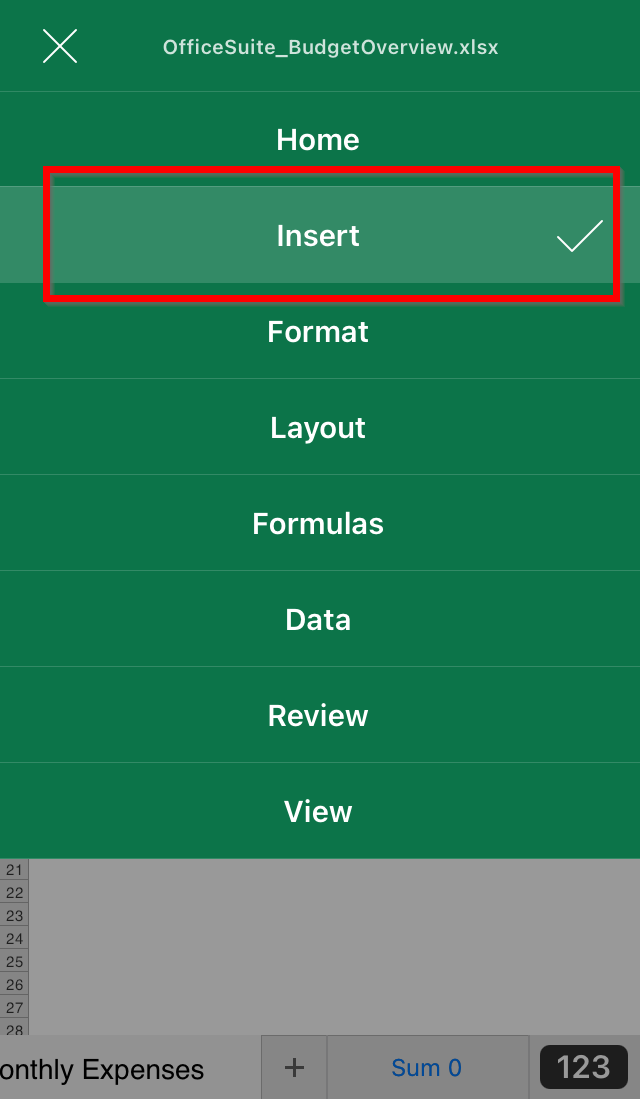 3. Tap Picture to insert an image from your device / Tap Camera to take a photo and insert it.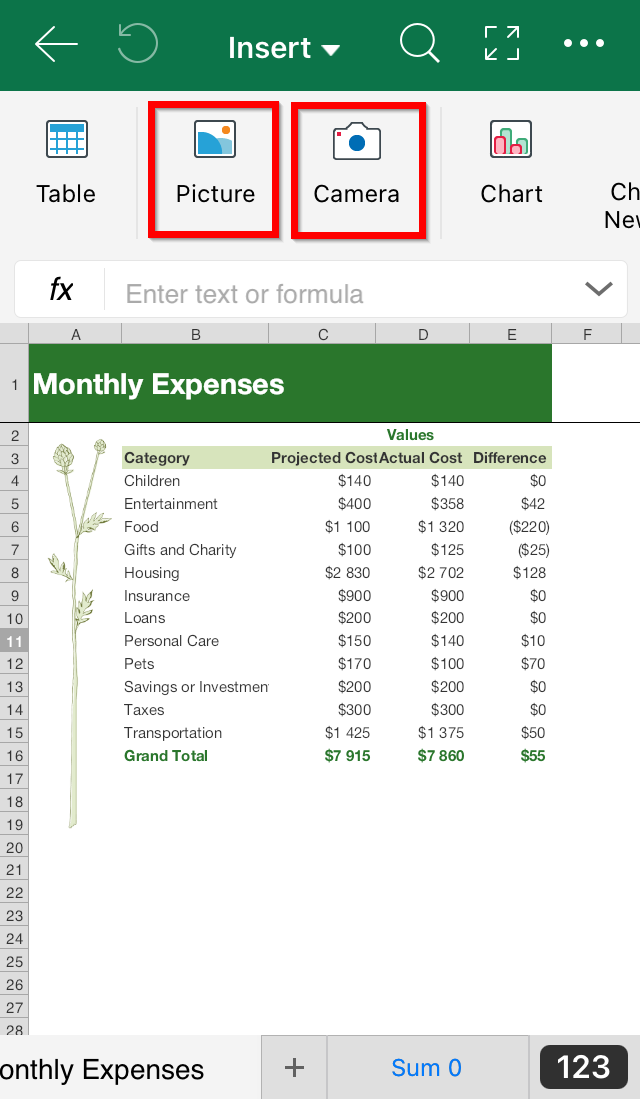 4. Drag the resizing handles of the inserted picture to adjust it in the Sheets file.