Insert a text box in Sheets Windows
1. Open your Sheets file and click Insert.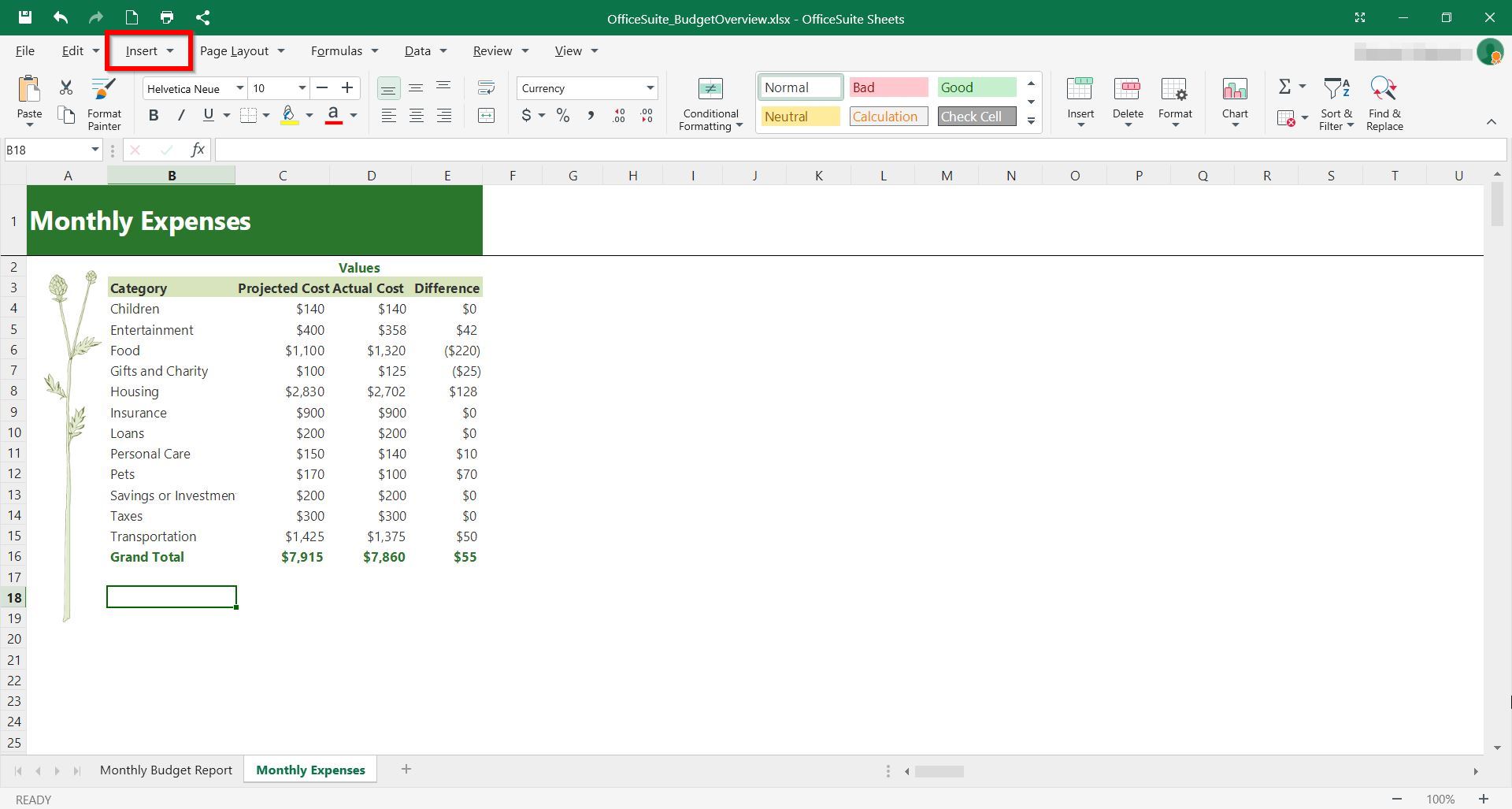 2. Click Text Box.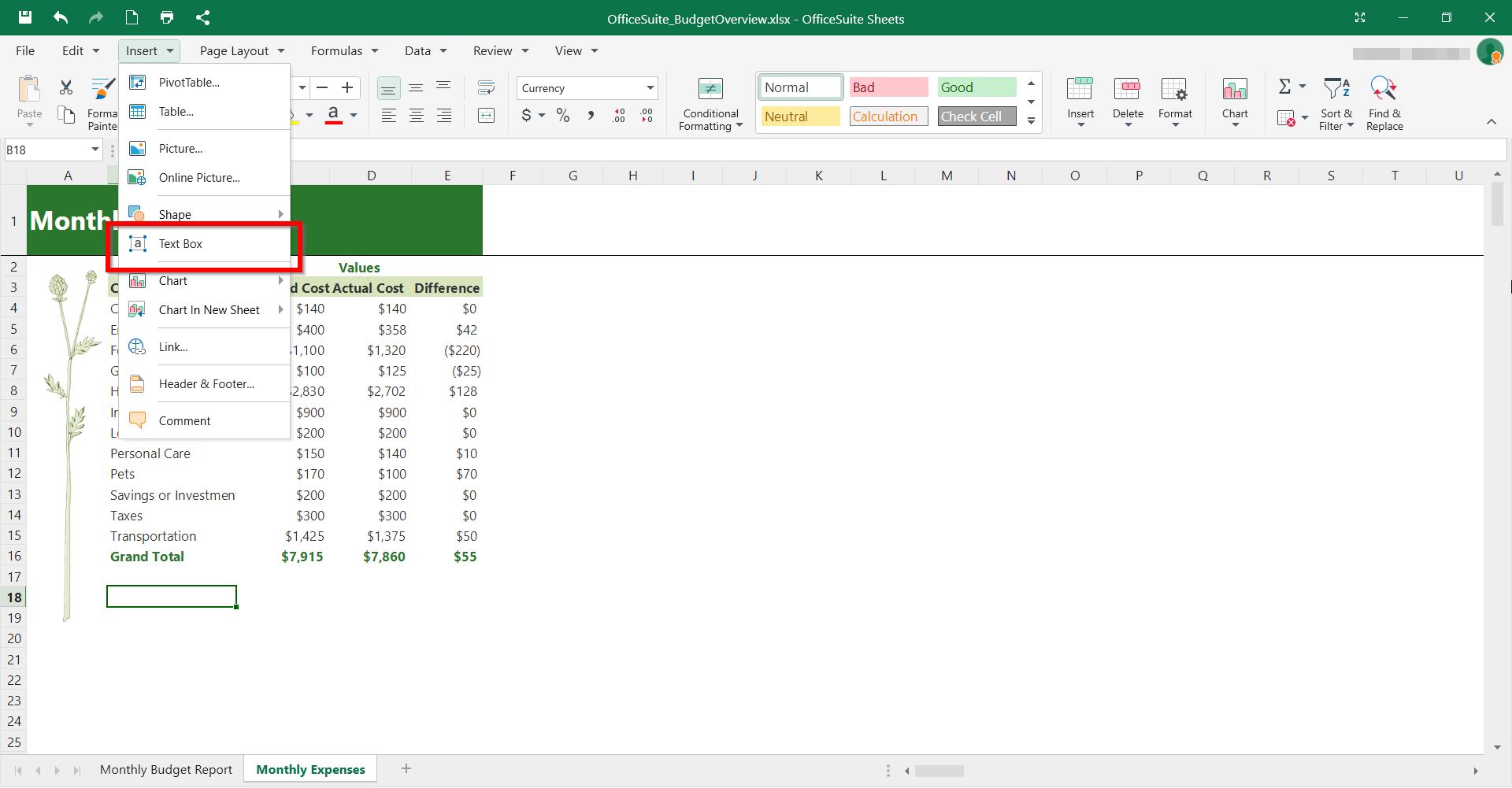 3. Click where you want to position the text box in the file.

4. Use the dragging points to adjust the size and position of the text box. Type your text.