You can further narrow your search in Calendar by using concrete phrases in quotes.

1. On an opened Calendar, click in the Search bar.
2. Type the wanted phrase in quotes.
Example: "Get to know meeting".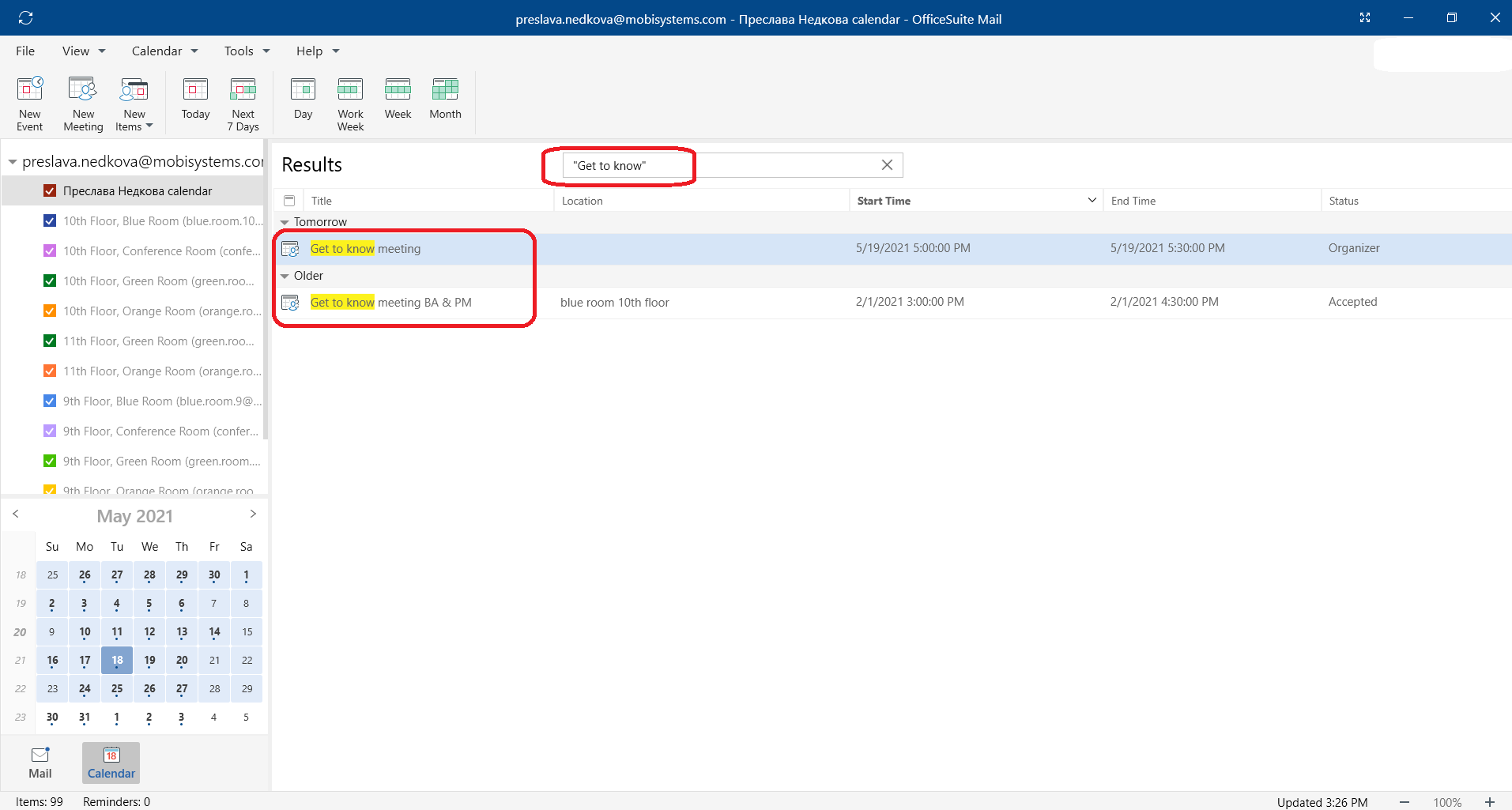 *Please, consider that if you enter the phrase without the quotes, Search will display all the events that contain at least one or more of the words you have entered.