1. Open your OfficeSuite Mail and click Contacts.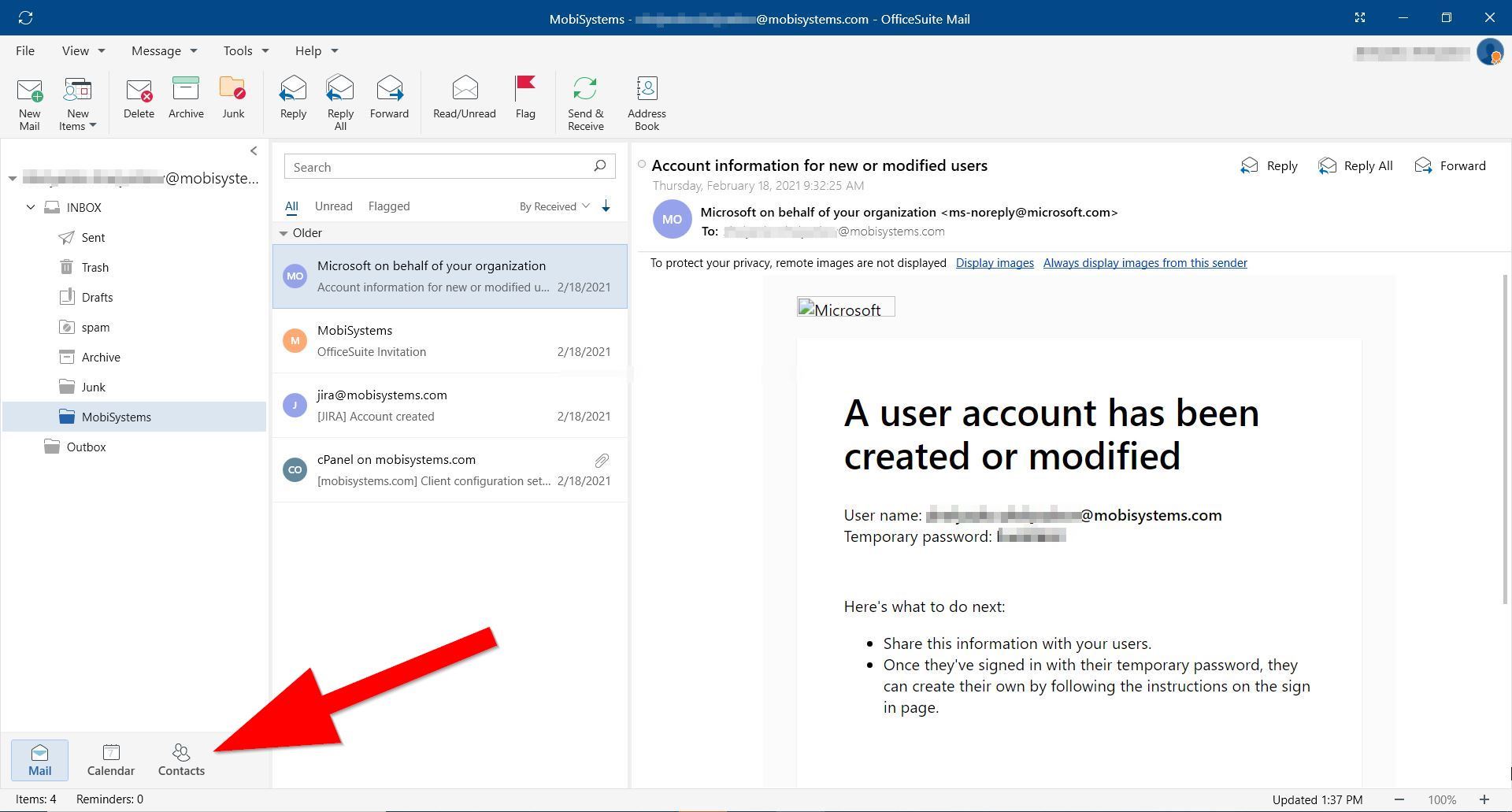 2. Right-click the contact you want to send an email to.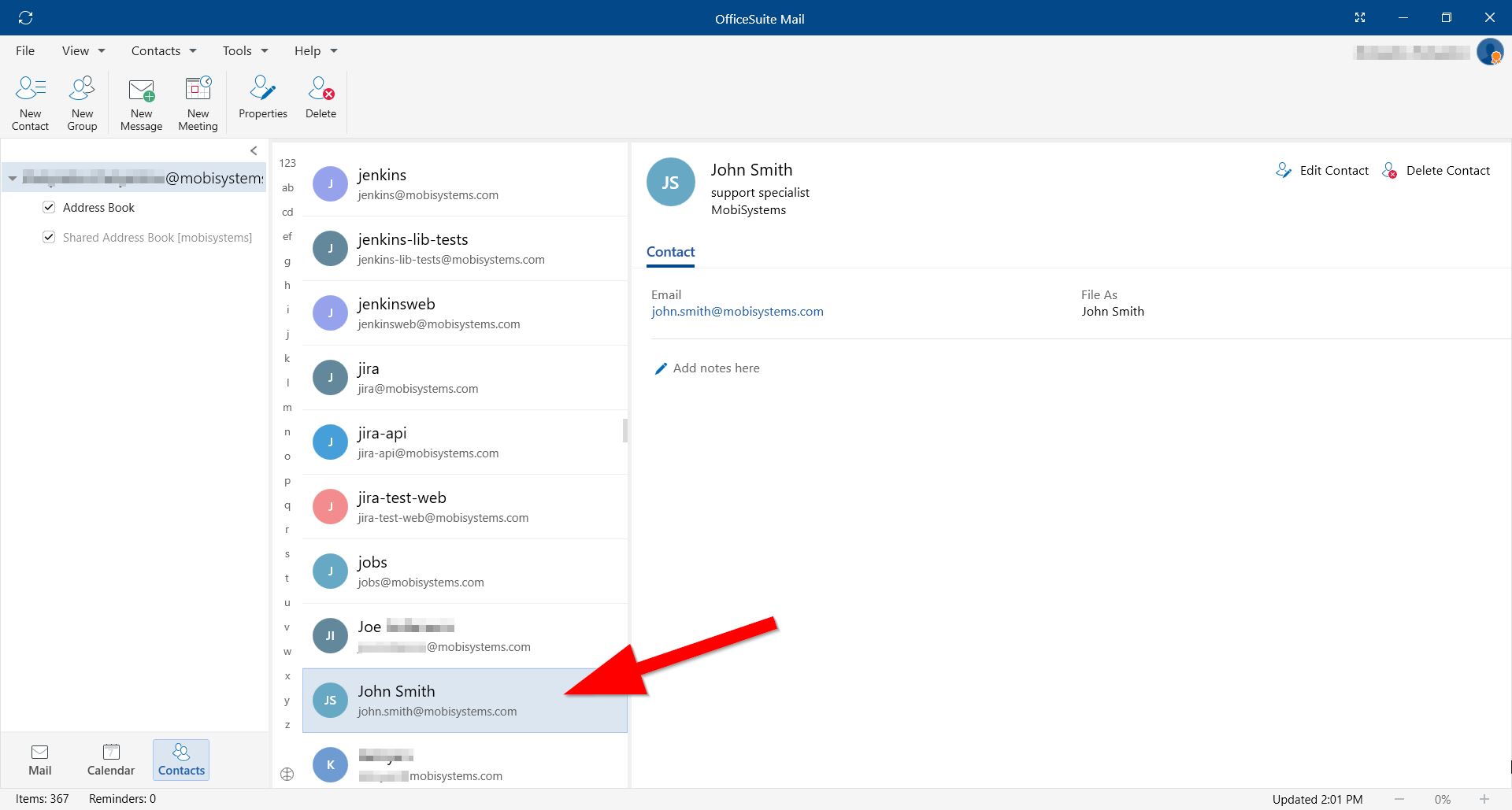 3. Click New Message.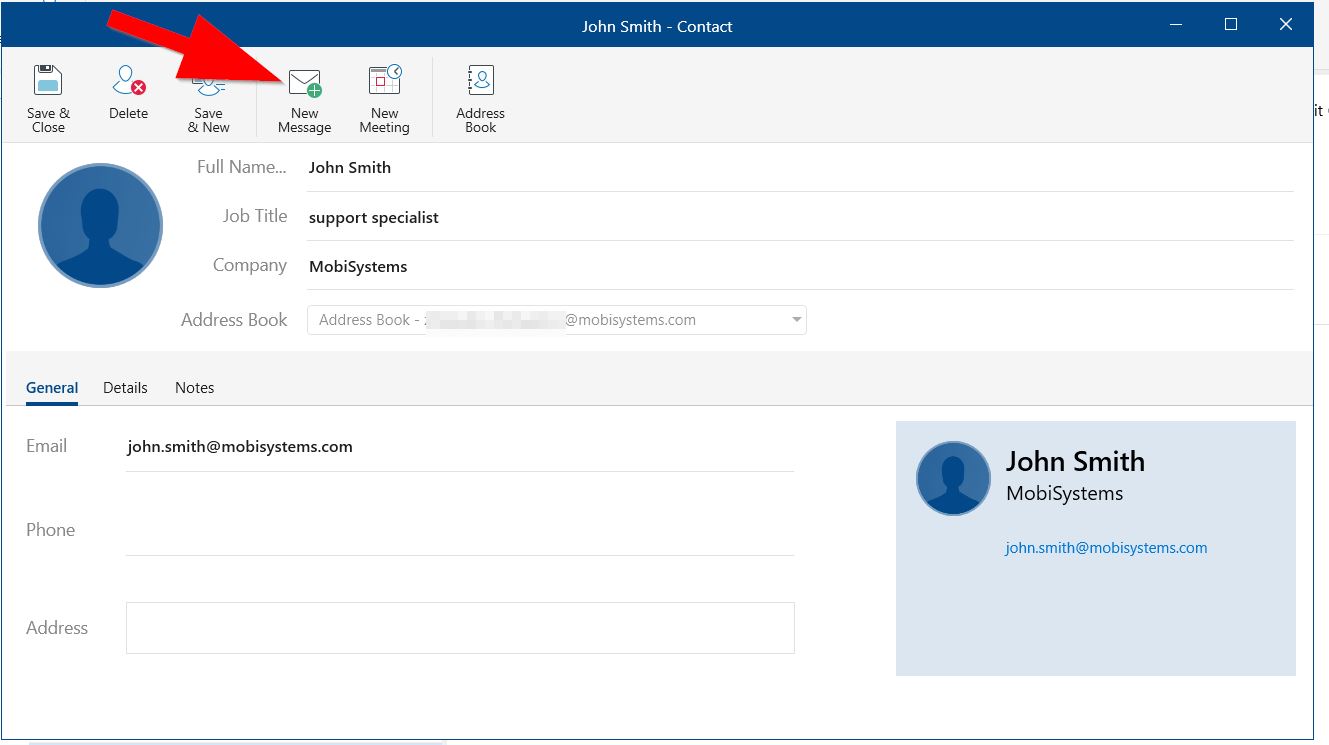 *Alternatively:


Click on a contact and select New Message from the main ribbon.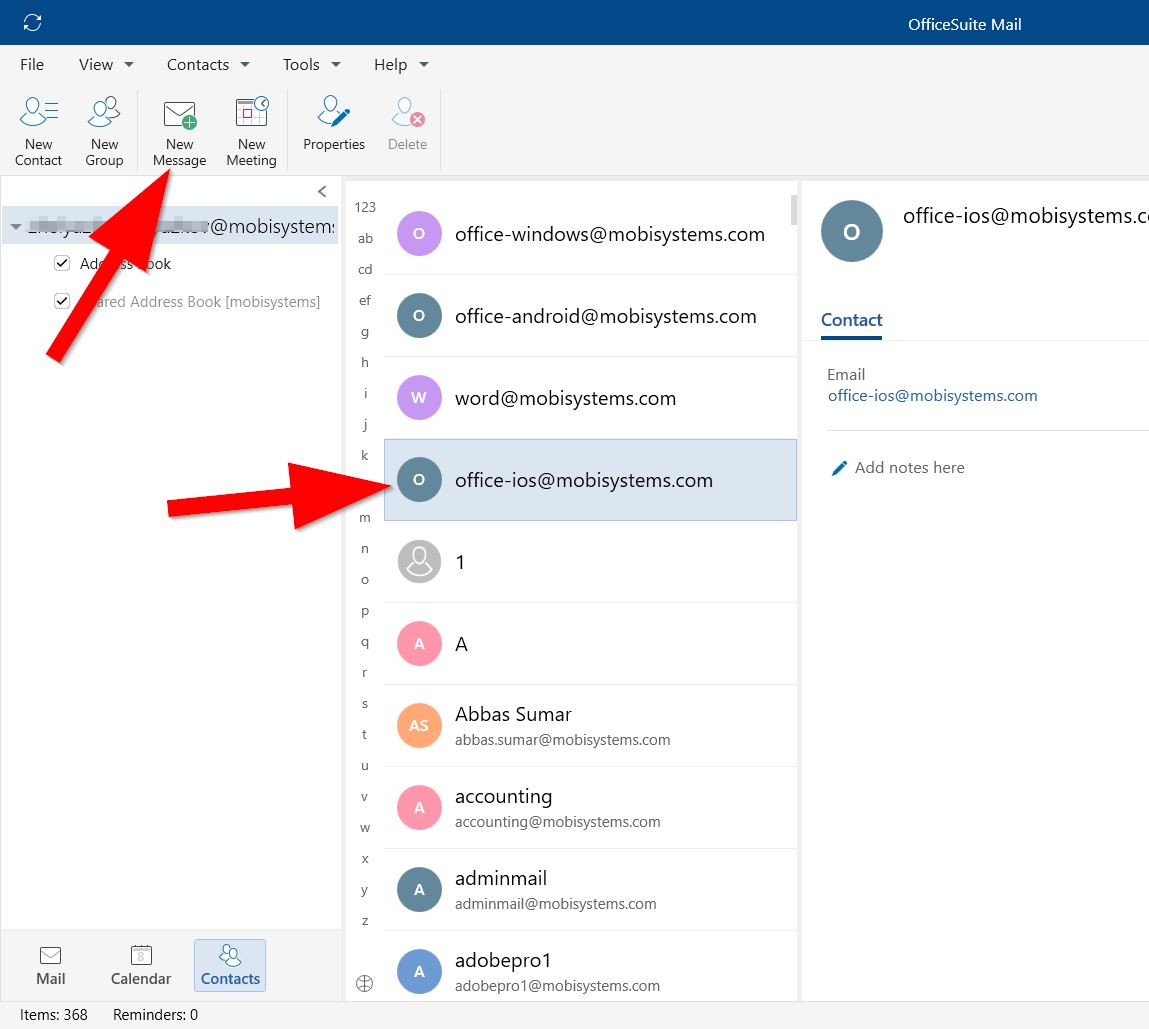 or


Right-click on a contact and click New Message.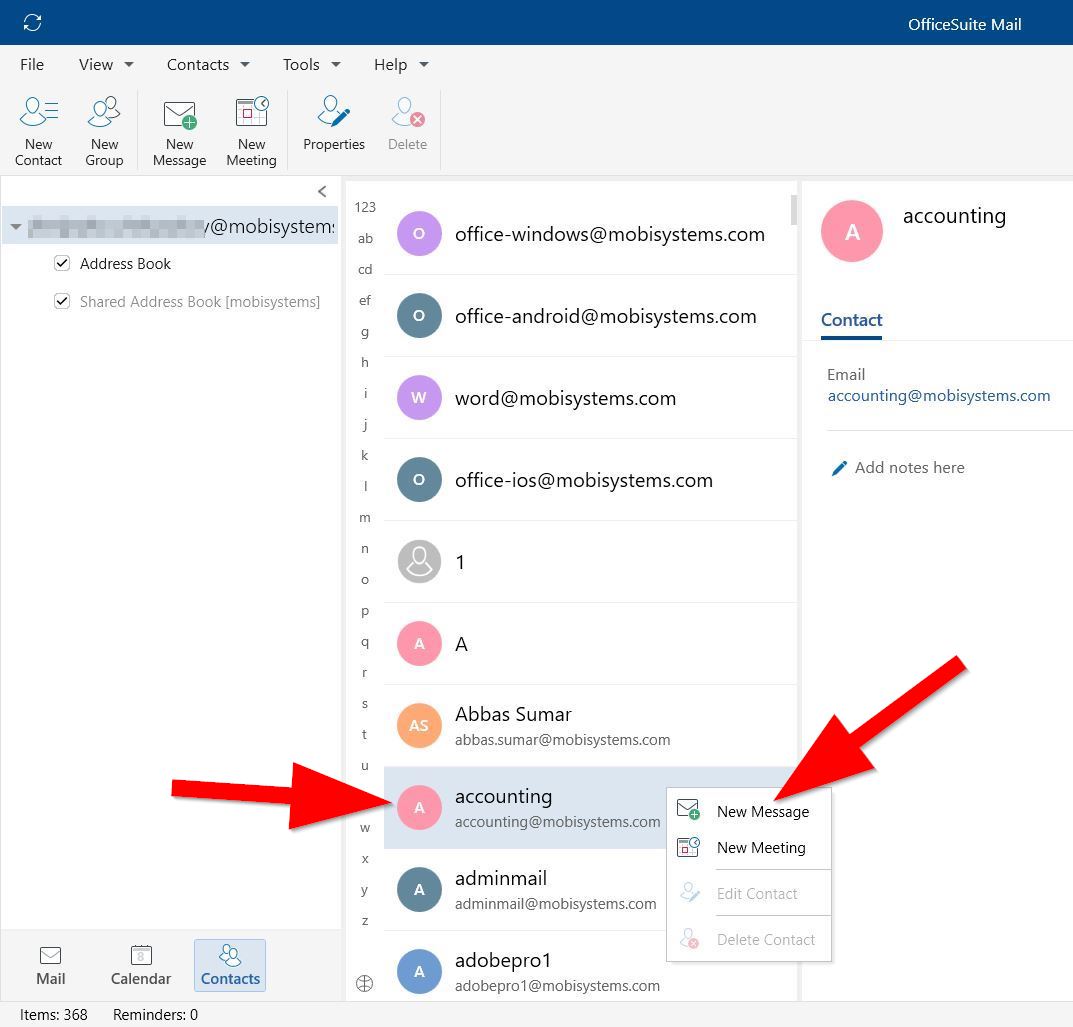 4. Type your message and click Send.