With Scheduling Assistant, you can check when a contact is available when arranging your meetings.

1. On Calendar, click New Meeting.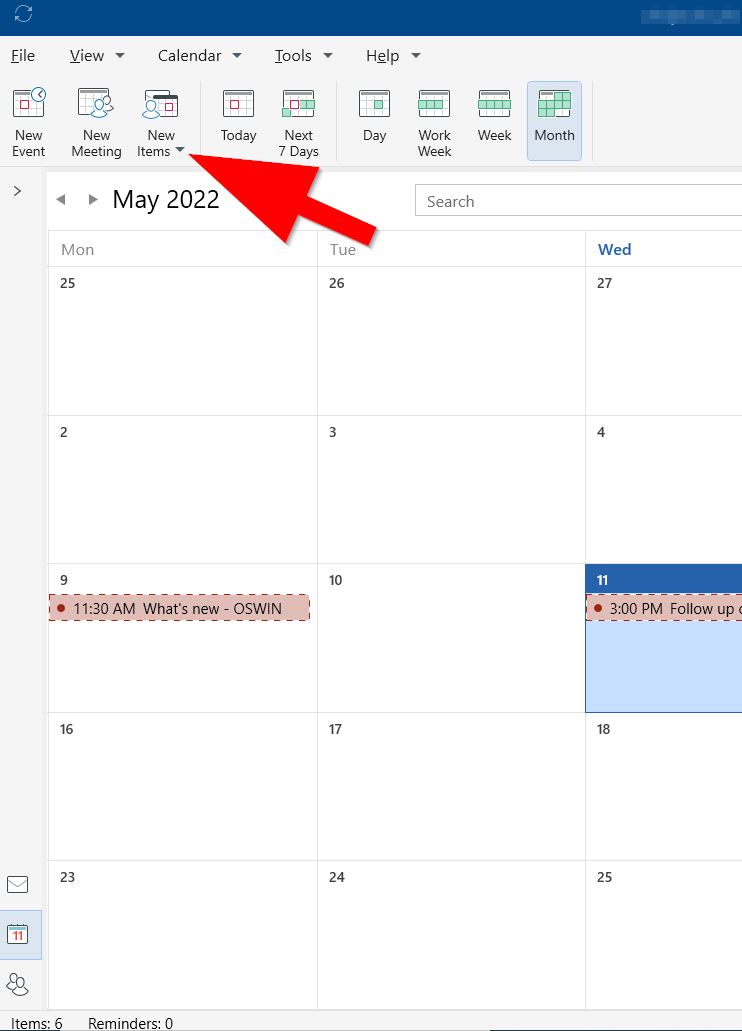 2. Click Scheduling Assistant.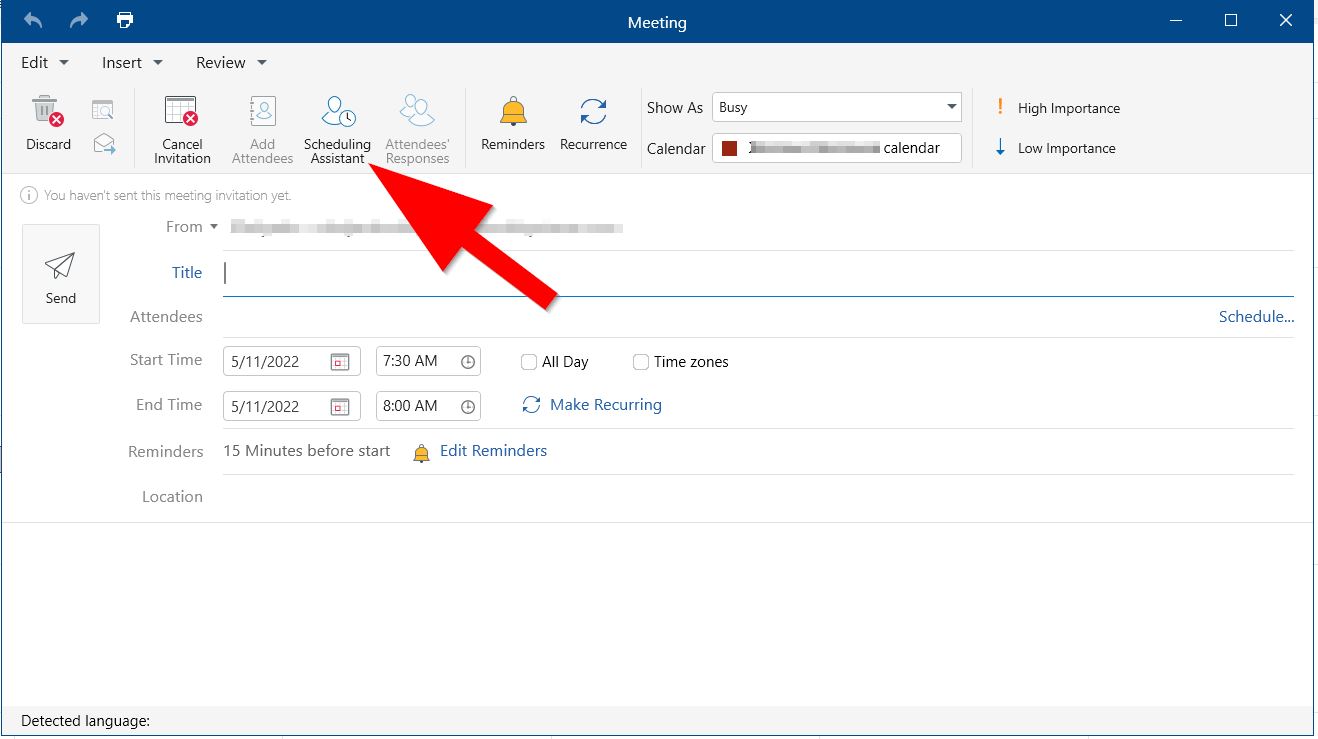 3. Click Add Attendees and start typing the attendee's name.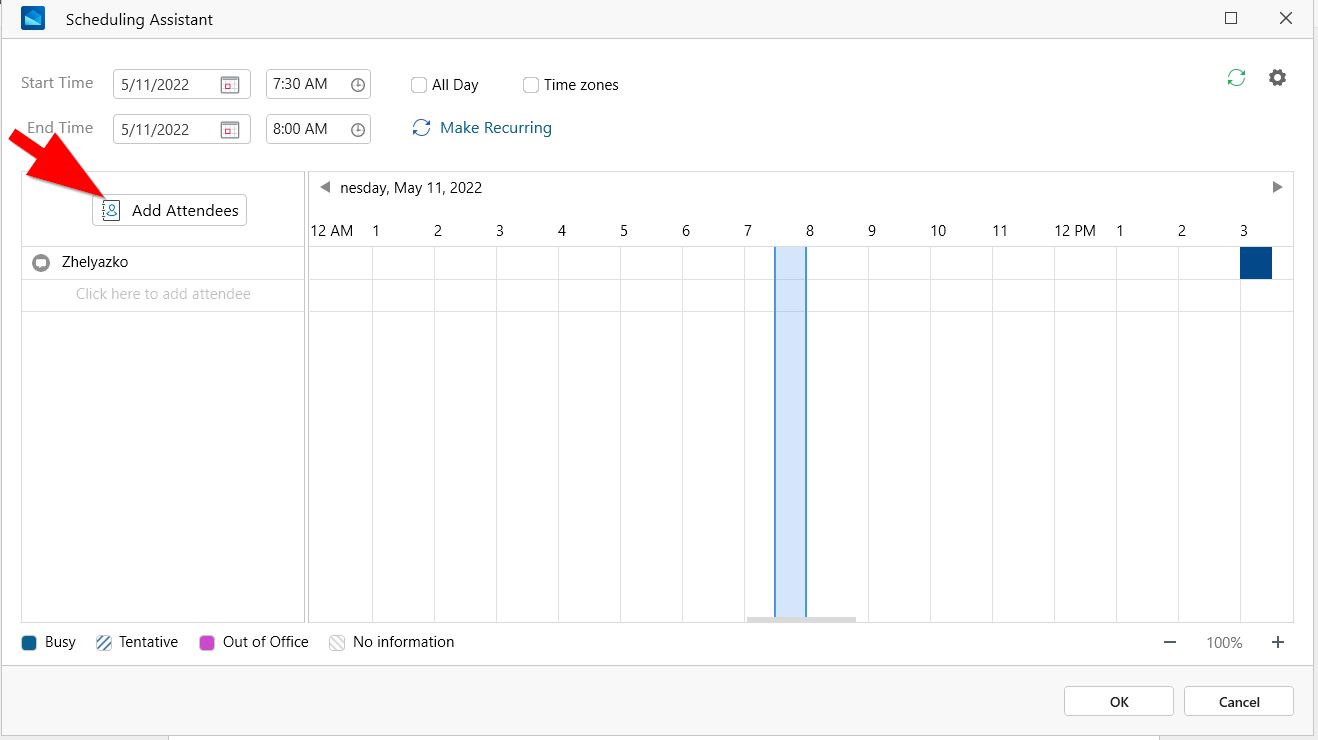 4. Click the attendee and click Add.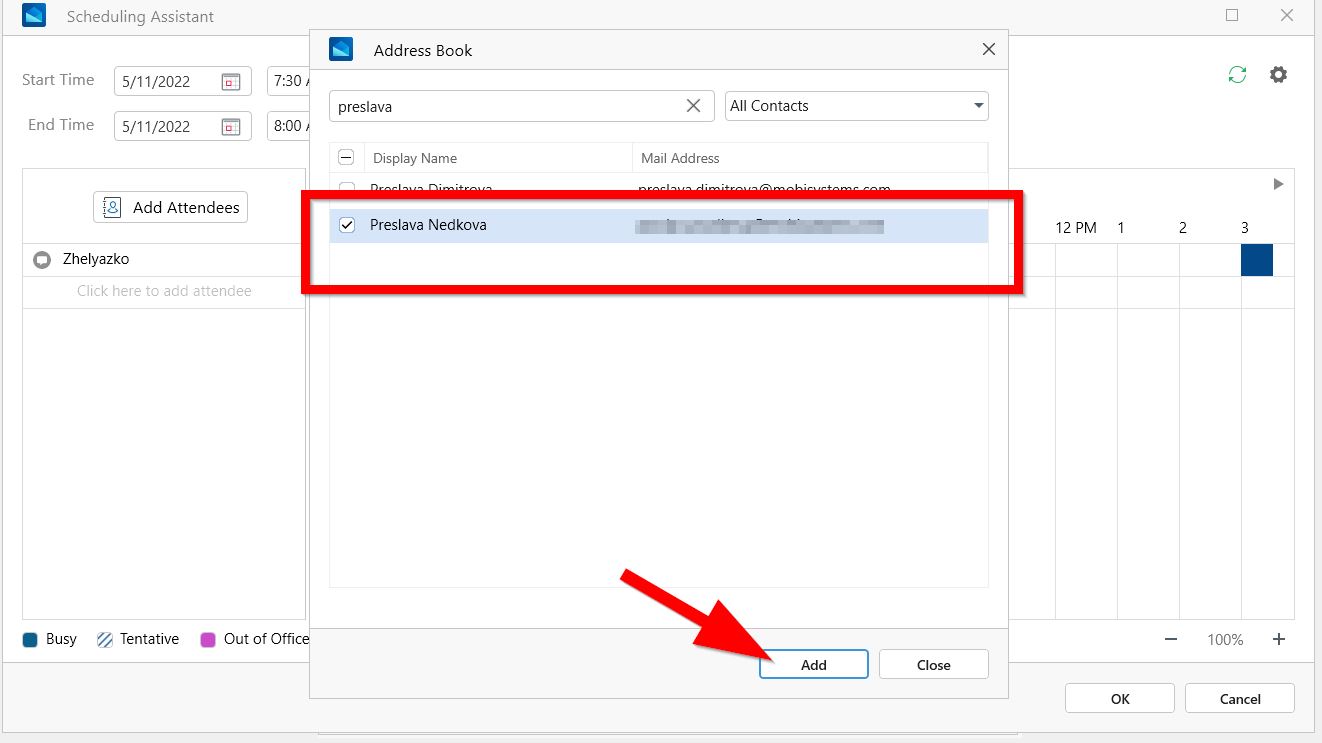 Scheduling Assistant will display the attendee's availability by days/hours. (You can see the attendees' free/busy information only if they are on the same server).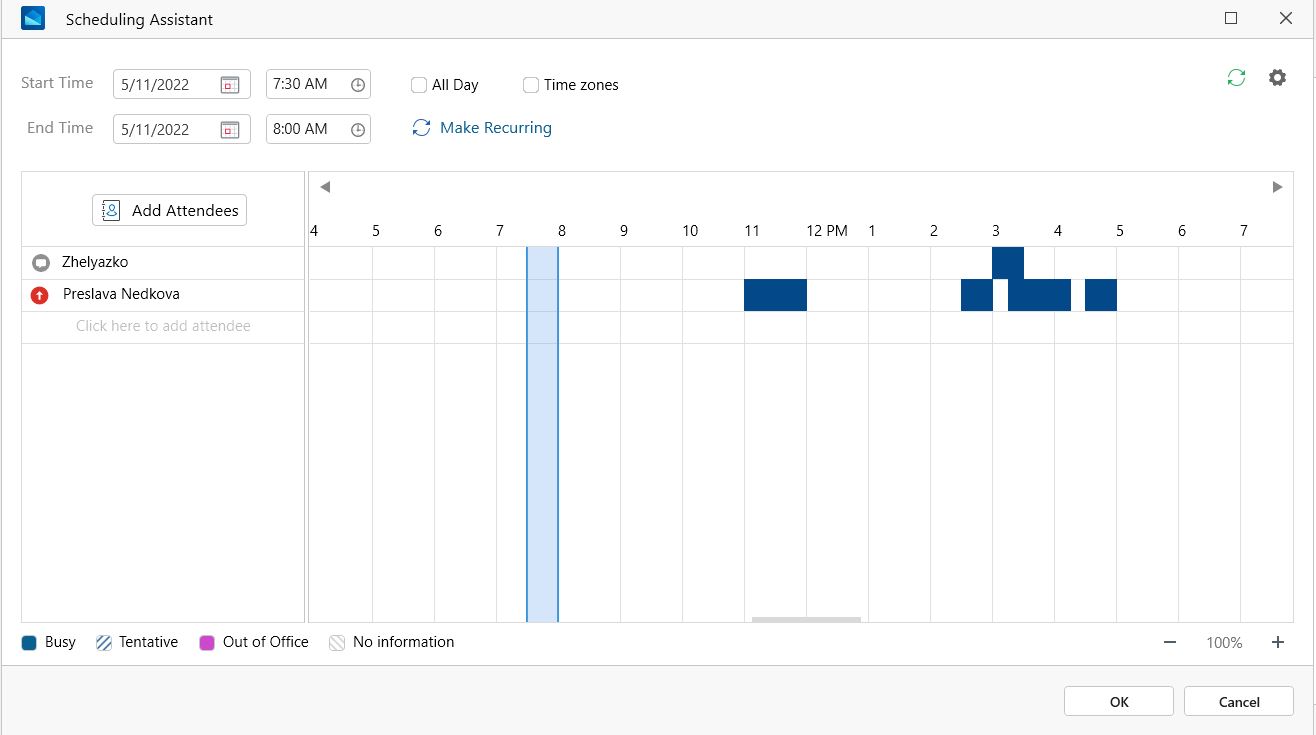 *The Free/Busy option in Scheduling Assistant is available only for Google servers (e.g., Gmail account)