How to format Pivot Tables Windows
After you have created your Pivot Table, you can arrange its data in a variety of formats suitable for you, with or without entered data.

1. To do that, simply click on the Format option in the Pivot Tables Options area.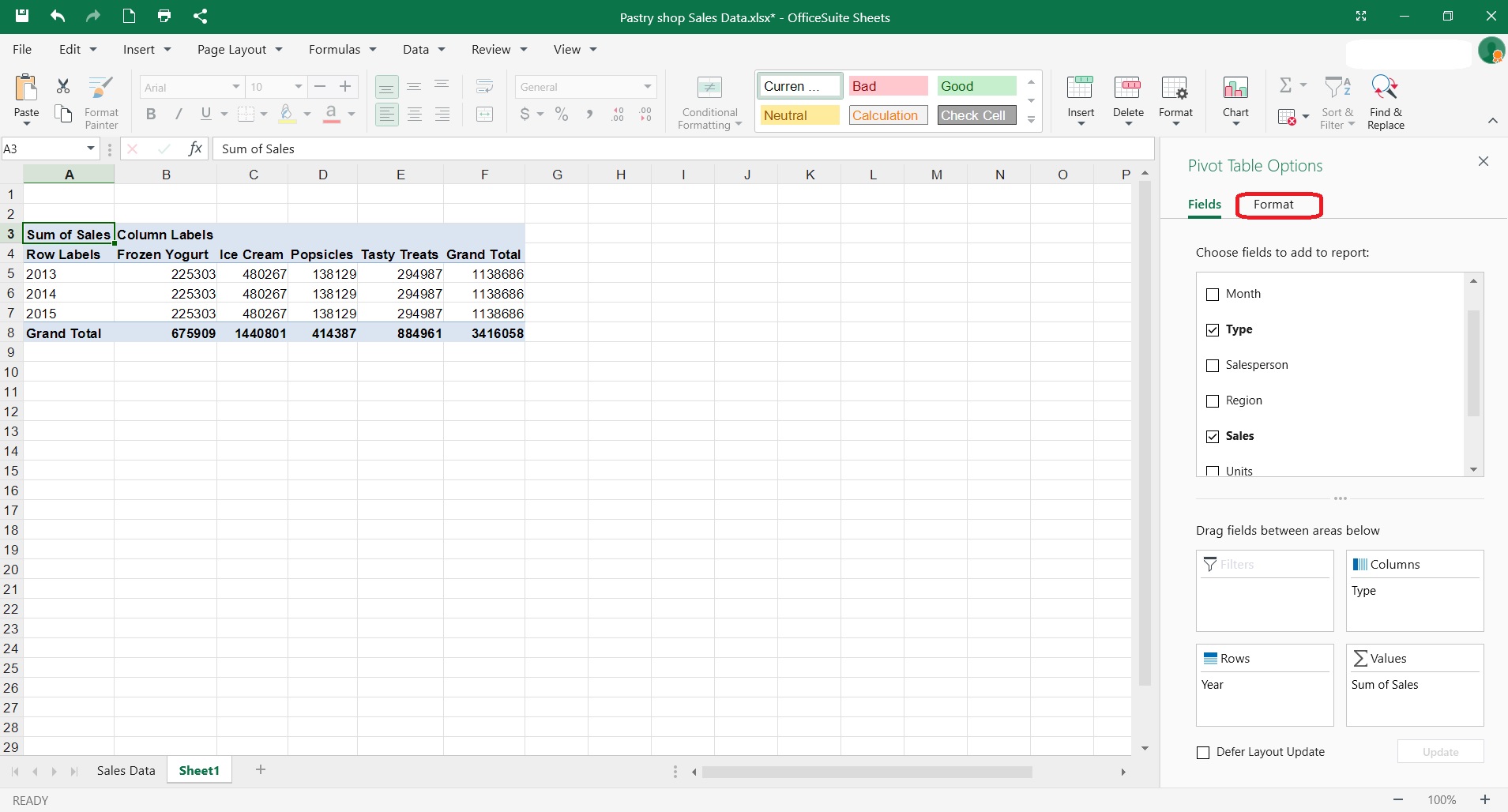 2. Select Table Styles and choose from the selection of formats.