Change Line Color, Style and Thickness in Slides Android
You can add line color to an object,

1. Select the object in your slide.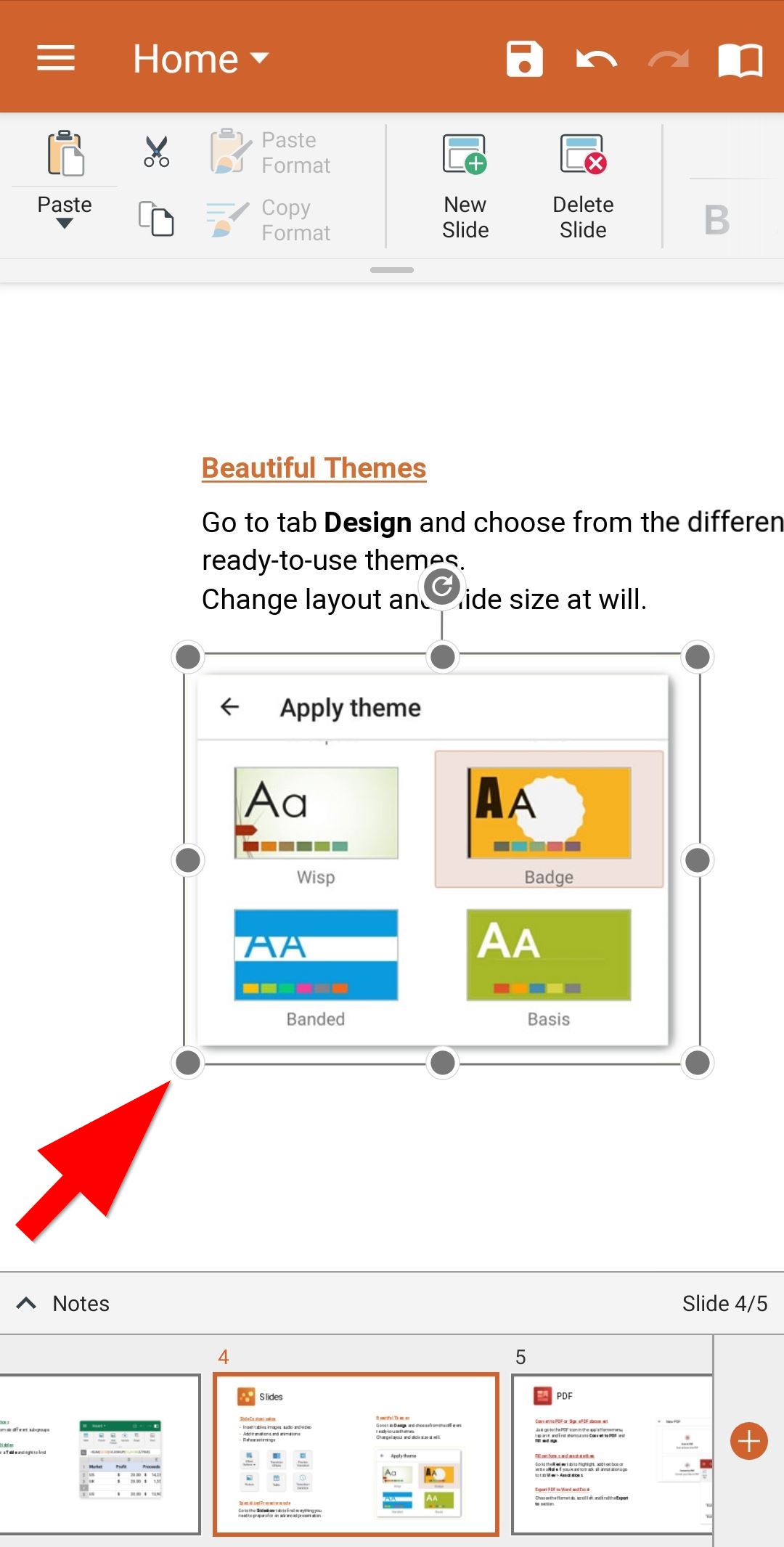 2. Tap the tabs dropdown and switch to the Shape tab.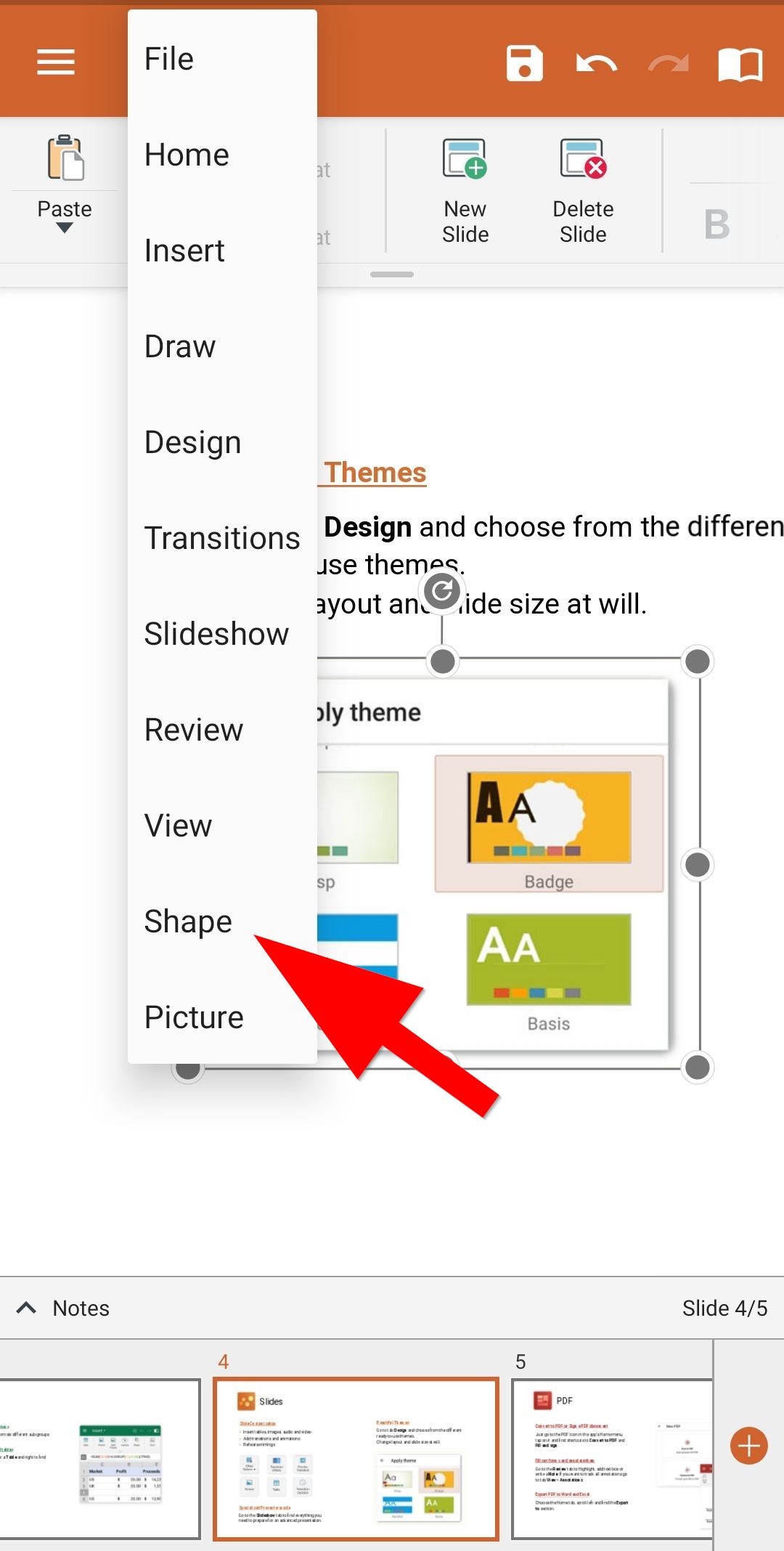 3. Tap Format Shape.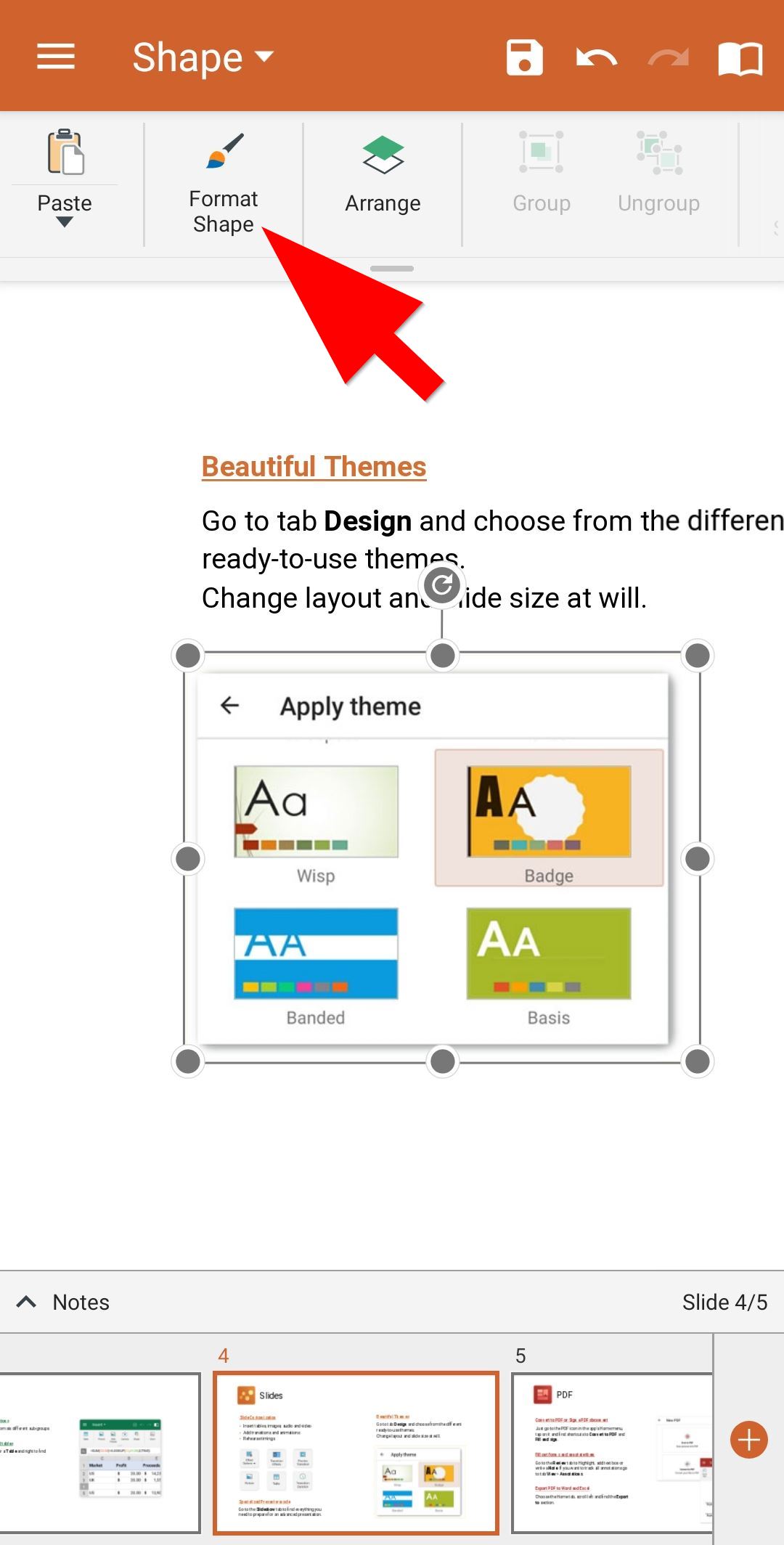 4. Use the options in the expandable bottom sheet to choose predefined colors, or customize your own by tapping More colors.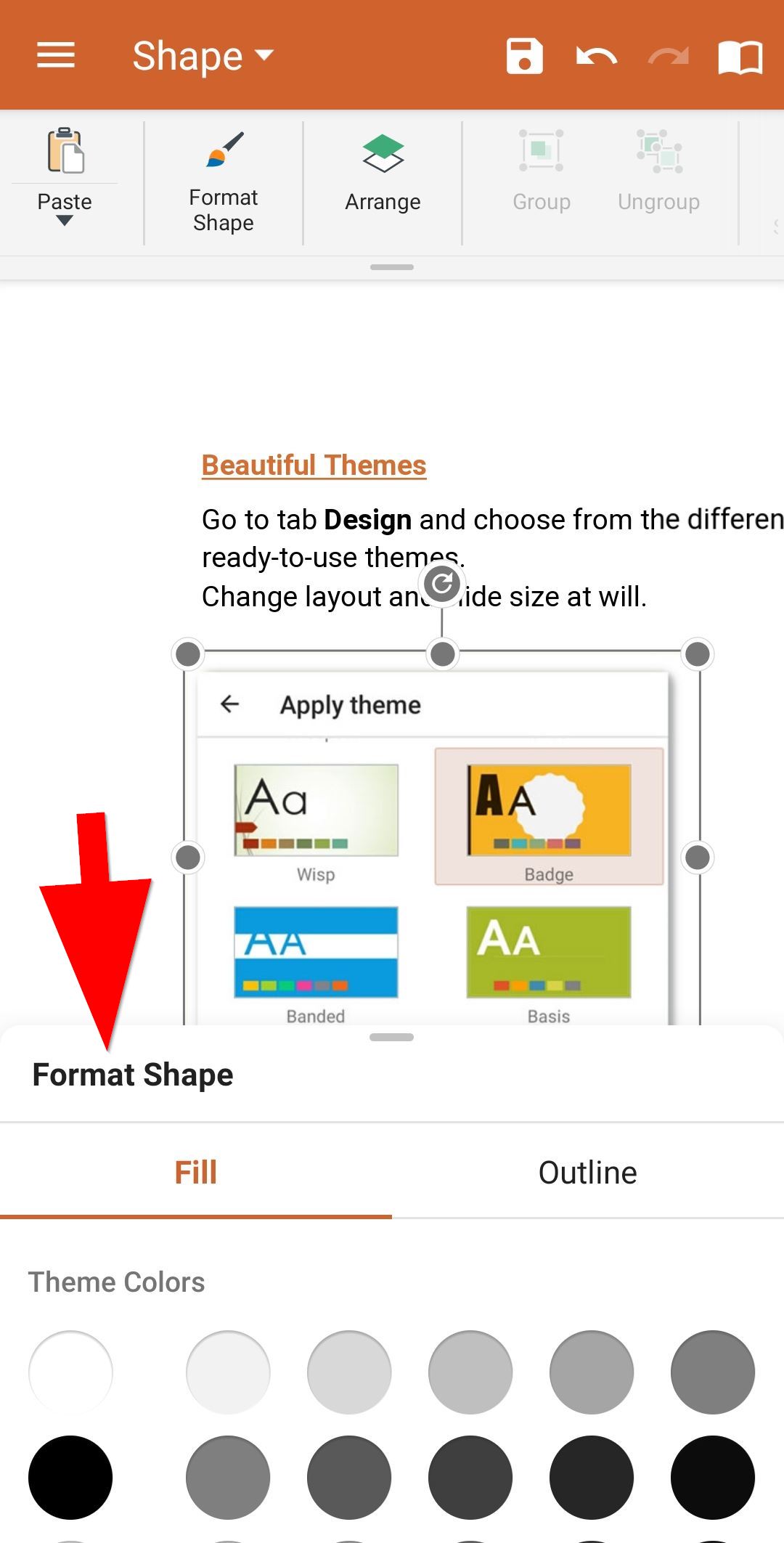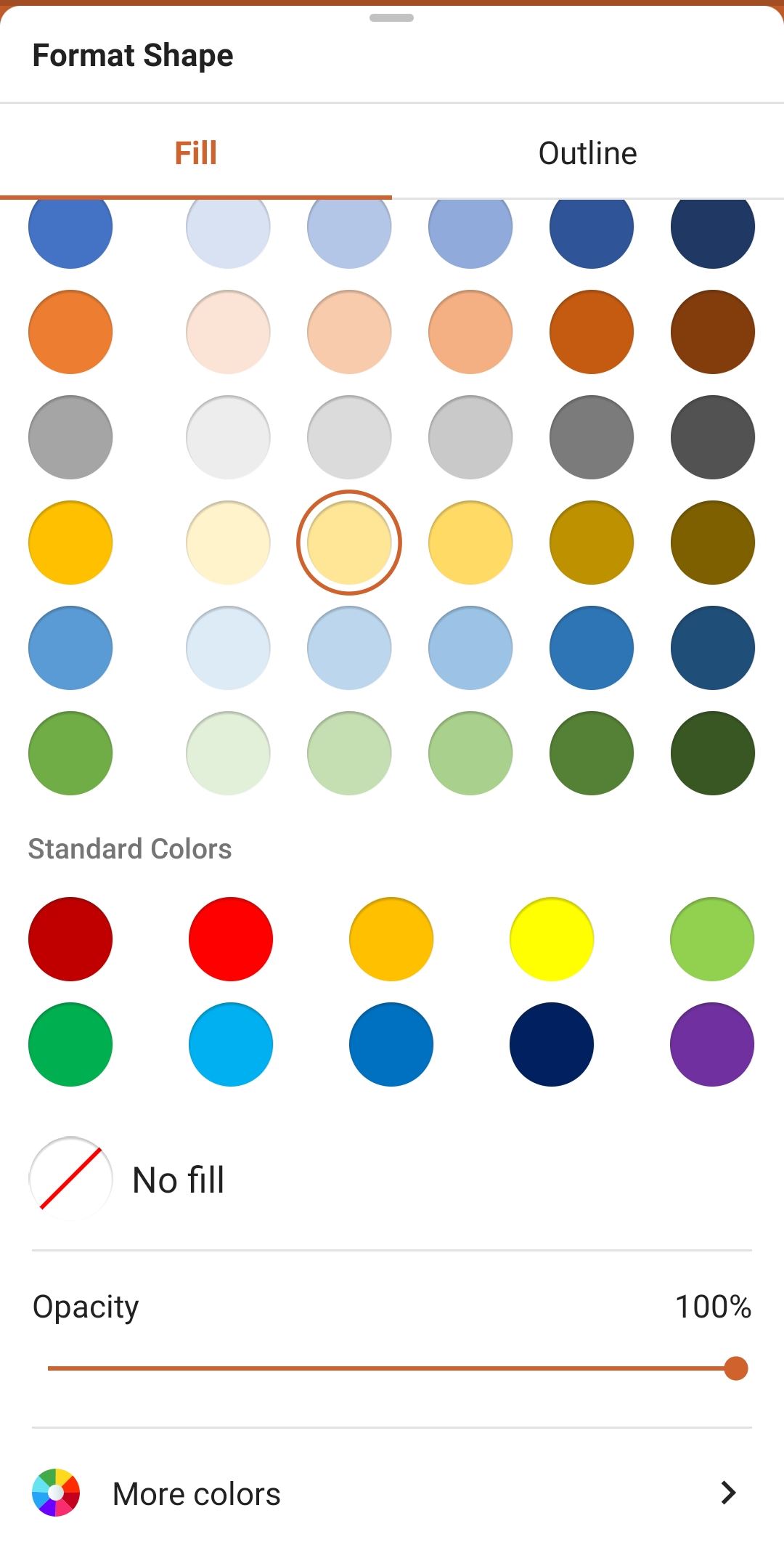 *To remove the line color, tap No Line on the bottom of the Color picker.



To adjust the line style and thickness (width):

1. Tap Outline in the expandable bottom sheet.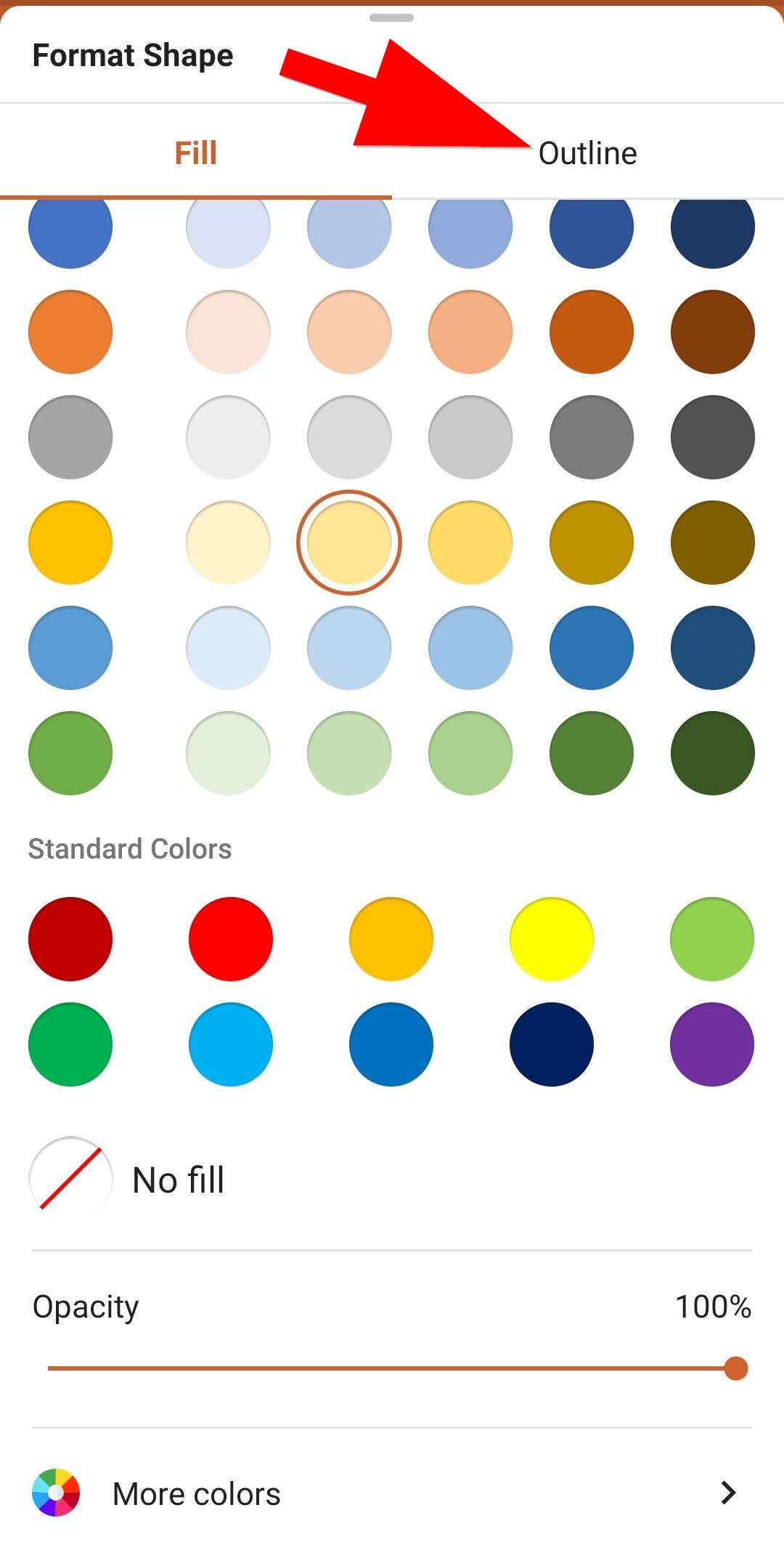 2. Tap Style, choose the line style you want and the line width.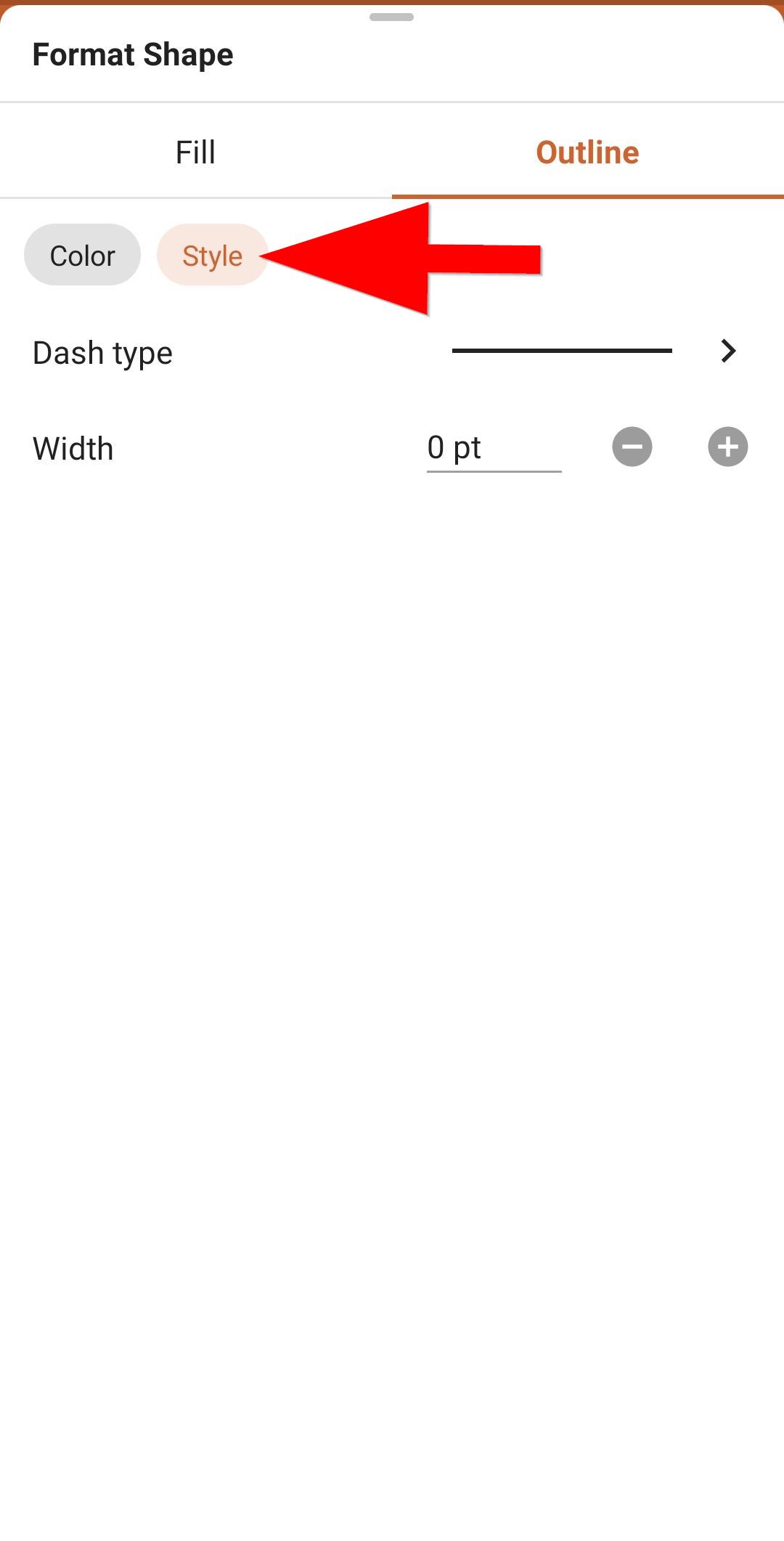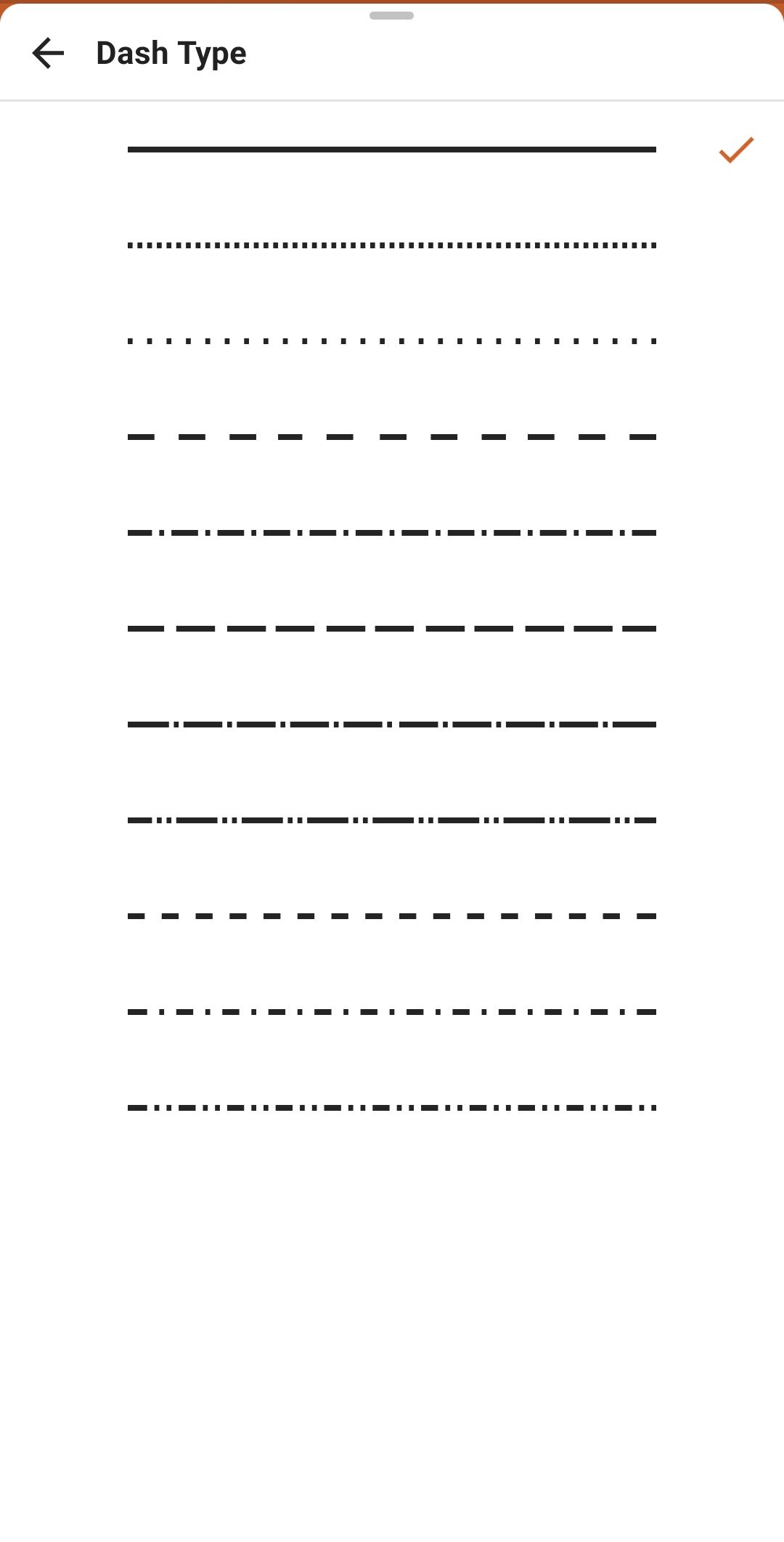 *To change line thickness, adjust the values in the Width section.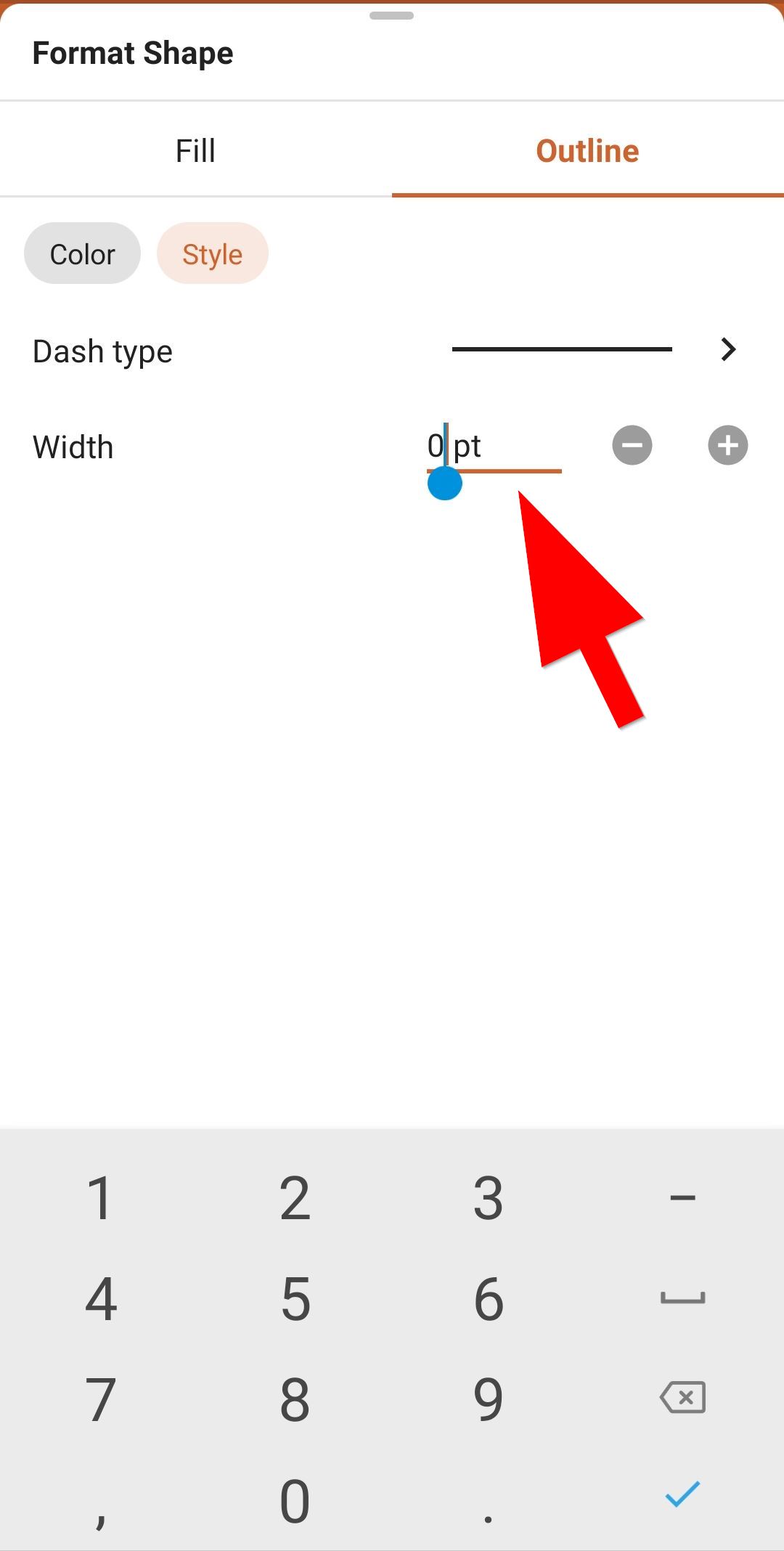 You can also set the opacity after choosing an outline color:

1. Tap Opacity.
2. Tap+hold and slide to set the opacity value.