Cast a presentation to Chromecast Android
You can cast your presentation to Google Chromecast.

1. Make sure your Android device and Google Chromecast are on the same WiFi network.
2. Open your presentation.

3. Tap the three-dots menu.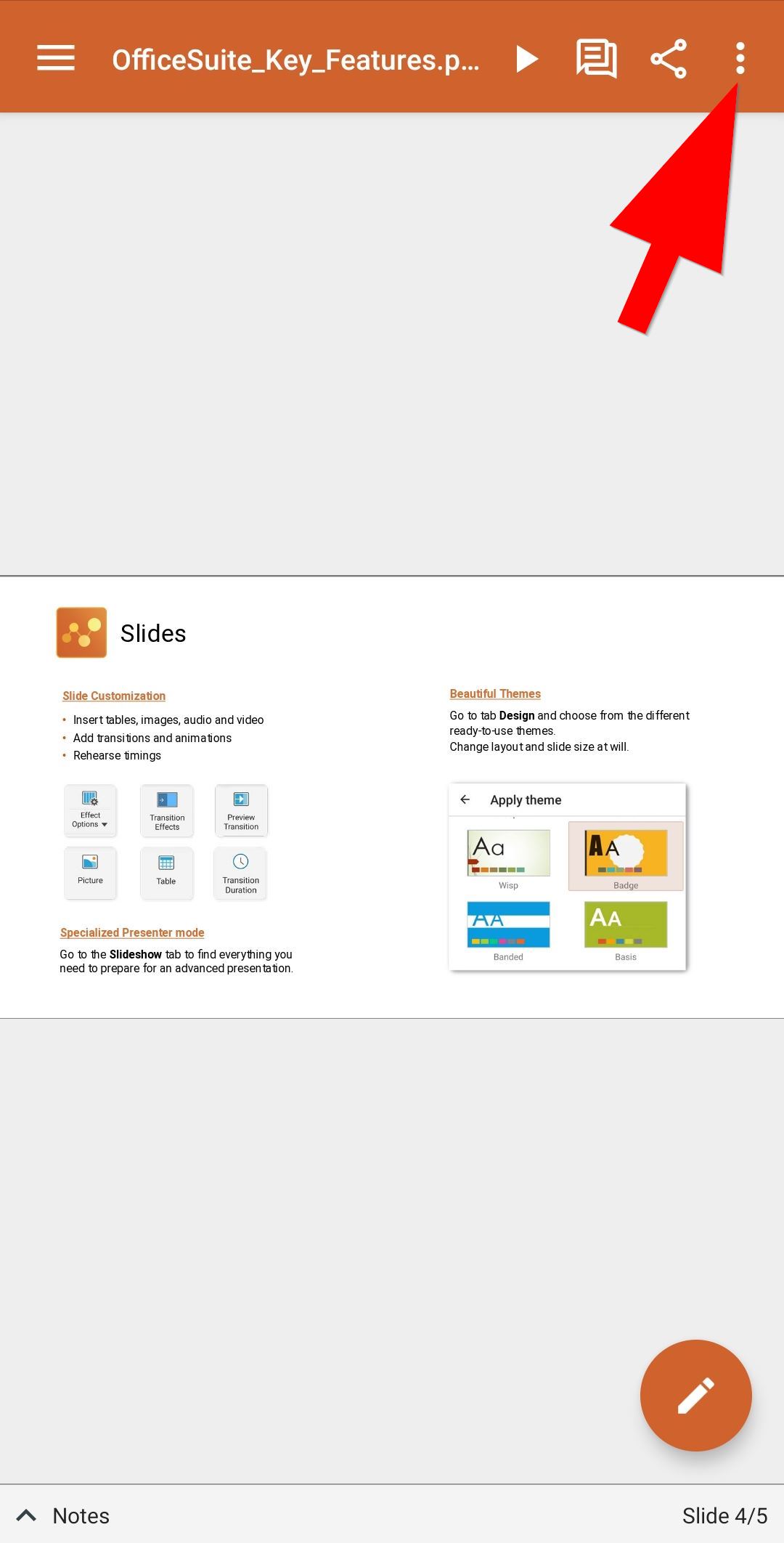 4. Tap Cast presentation.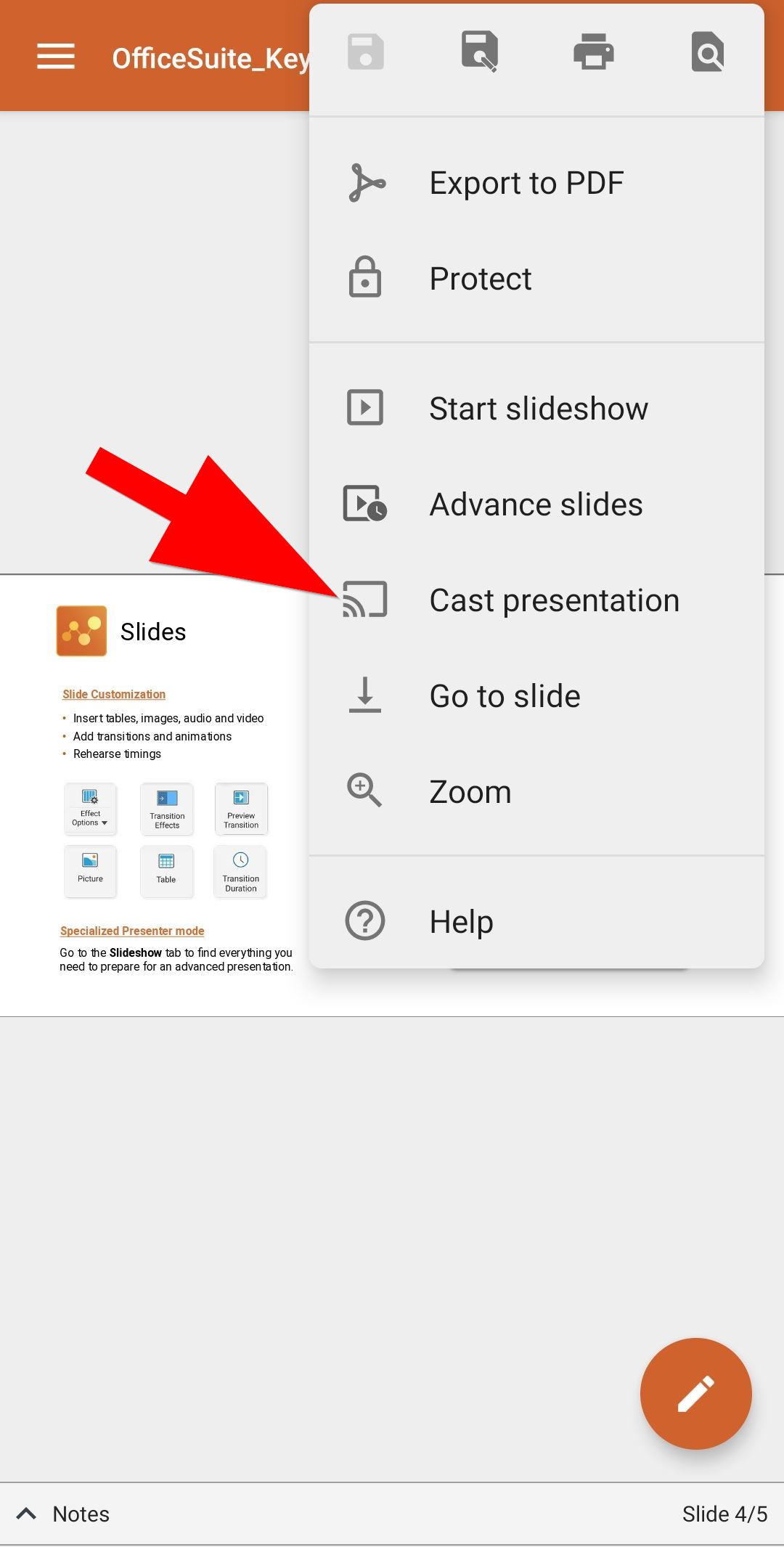 While casting, you can use the pointer, drawer, and eraser tools.